Poker News Opens Two New Language Websites

Tony Bromham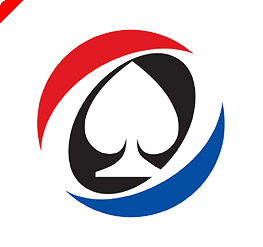 Poker News is pleased to announce that it has opened two new local language poker websites for Hebrew and Turkish speaking readers - Israel Poker News and Turkey Poker News.
In common with other Poker News websites, these new language services will offer a mixture of poker news and events from the world of poker, both offline and online, as well as information on poker-related happenings in the local countries concerned, all delivered in the languages of Hebrew and Turkish.
As part of the global Poker News group, readers will also have the opportunity to take advantage of the frequent poker offers that the group is able to negotiate with the big poker rooms. These include exclusive offers to gain larger bonuses than usual at selected online poker rooms and to benefit from special freerolls and tournaments entitling the winners to huge prizes such as seats to the biggest live events the world over.
The new Turkey Poker News website manager said:
"I am looking forward to providing Turkish speakers and Turks around the world with the very best in poker news coverage. Our network of sites at PokerNews.com provides excellent global coverage which is of great interest to Turkish people who, until now, have had no poker news in their own language."
In a similar vein, our man at Israel Poker News commented:
"We at Israel PokerNews hope to raise the awareness to poker in our country, as the game has just started to explode here in the last year or so. We are looking forward to bringing Israeli Poker News readers the latest world and local poker news in Hebrew."
We are pleased to expand the Poker News "footprint" to the edges of southern Europe and into the Middle East. The Middle and Far East markets are predicted to be big growth areas for the poker industry. This was hinted at by the recent, very successful, Asian Poker Tour in Singapore which was won by our good friend, Tony G. This event proved beyond doubt the popularity of poker in this area of the world. Poker News will aim to provide coverage of poker which appeals to residents in every major country and language.
Please see our current full list of country and language-specific PokerNews.com sites by moving your mouse over the "Other language/location" link in the top right corner of this page.
Stay tuned to UK Poker News throughout 2007 as we bring you news of our continued roll-out of poker news around the world.
Ed note: Players the world over can play $100,000-a-day tournaments when they download Mansion Poker and grab a $1,000 deposit bonus too.