Loose Cannon Club Comes of Age With a $10,000 Freeroll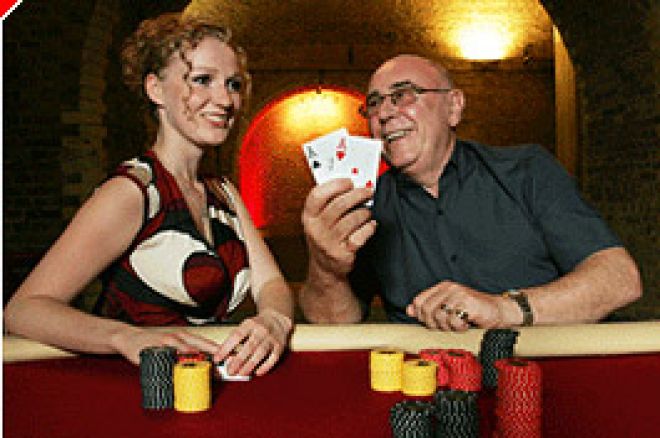 The London poker scene is changing fast! After the capital's biggest poker club, the Gutshot, was ruled to be illegally making charges without a gaming licence, the new membership-only Loose Cannon club in the City of London is officially launching with a $10,000 freeroll.
The Loose Cannon Sports Bar and The VC Players Lounge in the heart of the City of London commenced full time operation this month (January 2007) after a period of trial memberships and already boasts a roll of 500 members who each receive the benefit of a safe, monitored entertainment venue and games that are entirely charge-free and rake-free.
Now, the Loose Cannon club is looking forward to its official launch date of 6th February and an evening that promises to be special. Members and celebrity guests will be given the opportunity to enter a $10,000 free-roll poker tournament to help celebrate this important moment for the club.
Roy Houghton, Games Director of The Loose Cannon, said:
"It has been a life long dream of mine to provide a club such as this; of course poker is a world wide phenomenon that is here to stay. I believe that not only do we provide a great service to individuals, but our location in the heart of the City provides for a new outlet in corporate entertainment and hospitality".
This launch is timely given that the legal issues facing gaming were this week highlighted by the Snaresbrook Crown Court verdict that found against Derek Kelly and his Gutshot Private Members Club. It also highlighted the differences in approach taken by the Loose Cannon club in being a membership fee only club. In this regard, Roy Houghton added:
"The Loose Cannon Sports Bar and The VC Players Lounge is a new private members club in central London that is completely legal. The club refuses to charge for games or tournaments and offers additional access to backgammon, bridge, kalooki or chess in its exclusive games room".
Roy Houghton has been a feature of the London poker and casino scene for well over 40 years and it is safe to say he has probably seen it all, but the launch of the Loose Cannon on 6th February may well be the best yet for him!
Ed note: Enjoy your poker in style by downloading VC Poker and grab a $500 bonus!