A Welsh Welcome For Jennifer Tilly and Co!

Tony Bromham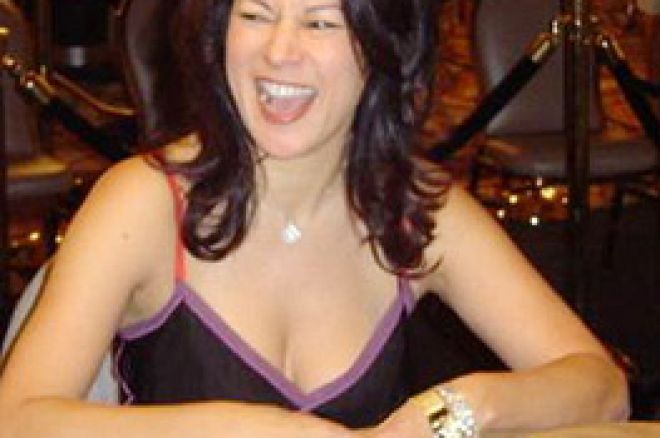 Wales welcomes some Hollywood glitz to the streets of its capital together with several poker stars from across the borders. They are all coming to Cardiff to do battle in the Party Poker Nations Cup!
The second annual Poker Nations Cup takes place from 29th January, and this year it is exclusively sponsored by Party Poker. The winning team will take away a handsome cheque worth $100,000 as well as having the honour of flying their national flag with pride.
Great Britain took the title last year. This time around it is again David "Devilfish" Ulliott who will captain the British team along with Hendon Mobsters Ram "Crazy Horse" Vaswani and Joe "The Elegance" Beevers amongst the six Brits. This will be a strong outfit and one not to be messed with!
The USA team have their own heavyweights but perhaps a little more glamour in the shape of Hollywood actress Jennifer Tilly. Don't be fooled by that description into believing her poker is not A-List. She wears a Gold Bracelet from the WSOP! The US team is captained by Robert Williamson III, and ably assisted by Antonio "The Magician" Esfandiari, Clonie Gowan and Phil "The Unabomber" Laak, winner of the William Hill Grand Prix last year. Laak is also Jennifer Tilly's boyfriend!
The other four nations competing are loaded with poker talent. The Netherlands is captained by Marcel "The Flying Dutchman" Luske; the Swedes by Bo Sehlstedt; Germany by Michael Keiner; and Denmark (last year's runners-up) by Theo Jorgensen.
Each nation's team comprises five professionals and one lucky Party Poker online qualifier. The exception is the USA where Jennifer Tilly is the "qualifier"!
There will be six heats during which each team member plays once. The heat winners receive $12,000 each as individuals. All six teams then compete in a "tag" final in which the team captains can make tactical substitutions and take time-outs. The winning nation will be the one whose team member is the last one standing.
A spokesman for PartyPoker.com said:
"Last year's tournament was a huge success and we are delighted to be on board this time. With national pride at stake, nobody will want to let their country down. This is the only tournament of its kind and is popular with poker fans around the globe."
This event will be shown on Channel 4 television. As is the case for these Cardiff based shows, it is produced in the UK by Presentable. The event will be shown in nine one-hour slots in March and April 2007 with commentary by EPT London winner Victoria Coren and another Hendon Mob man, Barny Boatman.
Ed note: We'll add $50 cash to your account when you download Party Poker!