Tournament Report: Irish Poker Championships

Richard Prew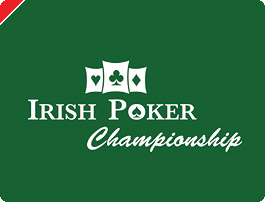 This event, in the well appointed City West Hotel, attracted 311 runners for the 1,500 Euro buy-in, three day event. A €418,000 prize pool with €140,000 to the winner was on offer. The structure was certainly an important factor in attracting a sizeable proportion of British and European raiders including finalist in the last major Dublin event Ian Woodley, the last British festival winner of 2006 Ryan Fronda, Joe Grech, Iwan Jones and former EPT winner Mats Iremark. All the major Irish players attended and with 10,000 starting chips and a ninety minute clock a battle of attrition was in store.
Early on Day One there were three separate instances of Pocket Aces being busted by under-pairs and eliminating the player with the over-pair. These included veteran player and often tournament director Liam Flood, who took AA against JJ only to see a trip Jack fall on the turn for him to depart to a generous round of applause. The other notable feature of the first day was the almost universal non-performance of the overseas players, especially the British. Only a few such as Tony Kendall and Alan Mclean survived through to the second day short-stacked.
At the end of a surprisingly frantic first day's play, the majority of the Irish players showing a loose aggressive "gambling" style, 131 players remained led by Lam Trinh on 74,00 chips followed by Dutchman Jens Klaning on 68,400 and Irishmen John Keown, Paul Morrow and Kevin Parker all over 60,000 chips .
On Day Two Paul Morrow gained the early chip lead and was joined at the head of affairs by Richie Lawlor, busting John Keown's QQ with 97 on a nine high flop, turning two pairs. With 50 left, Pat O'Callaghan assumed the chip lead with 138,000 chips and, with 27 paid Kerry Cummins moved into a commanding position around the first bubble period with 425,000 chips.
In a huge 266,000 chip pot, all in pre-flop, CK Lee from Manchester's KK held up against the AQ suited of Tommy Wilson to put him in contention. Meanwhile Scott Byron had powered ahead to over 650,000 chips showing relentless re-raising aggression. With 15 players left Jens Klaning secured the pot that would ensure his final table appearance when all in pre-flop with JJ against Lee's AQ and turning a Jack.
The final table line up, with blinds beginning at 5000-10,000 with a 1,000 running ante, was as follows:
Scott Byron 1,003,000
Keith Cummins 477,000
Terry McDaid 468,000
Jens Klaning 365,000
Ciaran Burke 281,000
John Clancy 259,500
Colette Murphy 149,500
Dermot Jacob 103,500
Stewart Samuels 97,500
This, in terms of large tournament track record, was a comparatively unknown line up. Byron had the best prior record finishing in the top 150 in the 2006 World Series Main event and winning a decent tournament at Foxwoods in 2003.
Three players exited in the first level. Firstly Dermot Jacob pushed in with AK to find Clancy eliminating him in 9th with JJ on an all-rag board and then Stewart Samuels pushed with AK too and was eliminated by Cummins holding 99 in the blinds, hitting a third 9 for good measure. Then Colette Murphy, who had been the last lady player left in the competition for a long time, ran KK into McDaid's AA to exit in seventh.
With six players left the dispersion of chips had evened out somewhat with Byron at 900,000 leading McDaid at 700,000 and Ciaran Burke the short-stack at 280,000.
There then followed a lull with a lot of raise and fold poker, afforded by the huge amount of play in the final, before Cummins and Burke played a huge pot on a seemingly innocuous 3 2 9 flop in the blinds, Burke triumphing with the unusual 2 9 off-suit. Cummins, short-stacked then doubled through Klaning with AJ versus pocket eights to leave Klaning down to the felt, eliminated at the hands of Burke soon after in sixth. This moved Burke into the chip lead, with the remaining four players tightly grouped behind him.
Down to five players Clancy then made a great call facing a push after the turn from Cummins on the turn in blind on blind action on a board of A 7 5 J. Clancy called with J3 with Cummins bluffing with outs with 46, which missed, eliminating him in 5th.
McDaid then pushed in the small blind, the blinds now a hefty 20,000/40,000, with A3 to be horrified to see the big blind Scott Byron wake up with AK to leave him short-stacked when the board brought no improvement. After a treble up against the blinds though he had some hope but decided to continue to push to get himself back into contention, and when he did so with Q8 ran into the A 10 of Clancy in the blinds. An Ace flopped and McDaid was out in 4th.
The three remaining participants then flattened the prize structure via a deal which left the top three earning Euro114,000, 75,000 and 55,000 respectively. Soon afterwards Ciaran Burke left in 3rd when Scott Byron's pocket eights turned a straight. Byron began the heads up seven hours into the final table with a 2m to 1m chip lead over Clancy. Following a battle in which Byron seemed to be gaining the upper hand, Clancy doubled through with pocket Kings against pocket eights all in pre-flop to reverse the chip position. Then, when both found a suited Ace pre flop the final hand occurred, Clancy's A9 prevailing over Byron's A6, with both case Aces falling on the board the nine kicker played.
John Clancy thus became the 2007 Irish Poker Open Champion.
Ed note: Download Full Tilt Poker and play the pro's online. We'll throw in a $600 deposit bonus too!