Gutshot, Gus Hansen and The Showgirls

Catman - The Poker Agent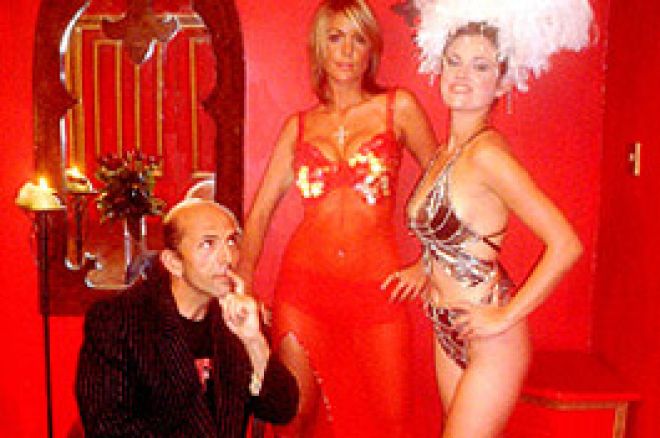 "Catman – The Poker Agent" is back with a discussion about the skills of poker in the light of the Gutshot case and the similarities to his own legal struggle to establish a naked dancing club in London.
I am glad this exciting and exhausting week is over, I just can't digest any more of news and forum posts. It is all so complex, or is it simple? Gutshot's Derek Kelly may well eventually throw the opposition into such a state of disarray and hopefully they will say "damn it!". Gutshot's case is going to appeal and is by no means over. If those namby-pamby bridge players are Olympic sportsmen with no luck whatsoever in their game, I am indeed Gus Hansen. For if poker is not a game of skill then why the hell has Gus just won another 1.5 million Australia dollars? We know the case is not quite so cut and dry, there are many avenues to consider, but might I relate it to a little story of my own.
In the 90's, after I had a little taste of the fantastic oil wrestling bouts one can see in the tastier strip clubs in the States, I wanted to start a lap-dancing club. The police told me "no way!", sparkly tassles were the only way forward, so I started a little fad some of the ladies will know out there, I backed a male dance group called the Dreamboys. Sick I know, but you cannot imagine the fun of holding back 600 screaming women from molesting the writhing (yugh!) male dancers. Yes, the women were wild as cats on catnip. In 1998 I began an application to obtain a license to allow for full nudity in all areas of the club, in the club that was known as Sophisticats.
An interesting episode in my life indeed, with no less than around 12 interviews with various authorities over what was nearly a 2-year application. Finally, the Justices, including Lady Rees-Mogg, deemed that my renaissance of the Parisian Revue in London would indeed be an asset to the capital. I kid you not, this license was as hard to get as obtaining a nuclear bomb factory.
This particular licence gave Sophisticats one up on Stringfellows and the other few clubs in existence then; it allowed licensed naked women in all areas of the club. The authorities were paid back in kind, Sophisticats fulfilled the owner's dream, and it was a club fit for Royalty and bricklayers alike. There was peace and harmony, apart from certain clubs that came and broke every rule in the book. The licensed venue was a far better establishment than the seedy clubs and dens that so many had frequented earlier at their own peril. Table dancing clubs popped up on every corner; they serve a purpose and offer an alternative form of entertainment in safe surroundings. Now let's forget the morality of it all, for we live in a world with no damned morals! Business is war, poker is life.
Poker players deserve choice, just as those of you who wish to see naked women, eat fatty foods and smoke. Enough, now you know why I am exhausted! Poker is my passion as it is yours. Do not count Gutshot out, as I said if anyone can do it, Derek can do it.
Back to Australia, and poker in The Crown Casino. I noticed that there was a small tournament Gus wasn't quite so lucky in. The $100,000 speed poker event; yes, you heard correct, 100 big ones. I for one love speed poker, not just because I won a two table live event the other night, but the game tunes your mind. It is a dream in a small stakes live event, not to have to watch the long drama so many players need to go through to pass cards pre-flop. Having time to think, yes, but speed poker is a good training ground for the most important of all qualities in any poker player, decision-making. Speed poker requires instant decision-making; making such decisions in 15 seconds is a bit like playing 6 MTT's. Can you imagine how much fun you could have chasing the million dollars first prize at speed with Gus, Tony G, Phil Hellmuth, etc, and of course the winner, Erick Lindgren? Meanwhile, I will carry on playing the qualifiers at MANSION and see if I can get on the Poker Dome and win a mill there!
I wish you sweet and speedy dreams. Let the poker wars continue and us prosper in victory.
Ed note: Win $1,000,000 at the Poker Dome Challenge when you download MANSION Poker