Gaming Laws Drive Pub Poker League Boss "Nuts"!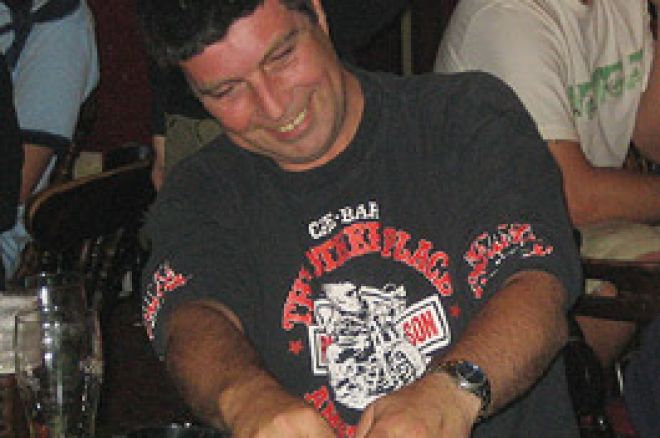 Steve Bellis runs The Nuts Poker League which came to the fore last year when the business won some cash backing from "The Dragon's Den" on TV. Now he finds himself having to cope with petty bureaucracy from a West Midlands police force.
UK Poker News ran an interview last September with Steve Bellis which is worth another read to give a flavour of The Nuts Poker League. Essentially, it offers a great night of social fun at your local public house where players register and join a poker league and play properly-organised tournaments for points. At the end of three months, the top points-scorers nationwide gather for a final at which prizes can be won.
A fairly harmless pastime you would think? Think again!
The Nuts Poker League learned in December that a number of its participating pubs had received blunt letters from the West Mercia Police Licensing Officer. Part of the letter states:
"….Having sought advice from the Gambling Commission, it is apparent that to continue with such activities in your premises requires that you have a Section 6 Permit granted under the Gaming Act 1968.
Until such permit is granted, the playing of poker in your pub is illegal and could have some bearing upon the future of your Premises Licence.
Such permits can be obtained by making application to the Magistrates Court for your area….."
Steve Bellis has since engaged in correspondence in which he makes a number of valid points, particularly highlighting that the Police's action is most likely to create the very scenario it supposedly seeks to avoid – criminal activity. Steve told UK Poker News:
"The writer (of the Police letter) has assumed the role of Judge, Jury and Hangman on the point of law that is "grey" within the 1968 Act which is about to be replaced.
"Our angle on this is that it is a complete waste of public money which should be better spent fighting crime. The police are here to serve the best interests of the public. The letter has resulted in 4 pubs calling off our events. This has led the players who turned up expecting to play for points going to another pub (back room) and played for cash!!!!! This cannot be logical.
"The three main points of the new 2005 act are to keep criminality out of gaming (but the criminality has just been introduced with the cash games); protect vulnerable people (now vulnerable people are playing for cash); and to ensure gaming is fair (now there is no agent there – unlike at The Nuts Poker League tournaments where there are trained agents - so no rule enforcement to ensure a fair game). It defies logic in my eyes.
"This needs to be exposed for the farce that it is!"
UK Poker News will keep an eye on this situation as it develops.
Ed note: Play $100,000 Guaranteed Tournaments every day when you download Mansion Poker