Full Tilt Online Poker Series III Preview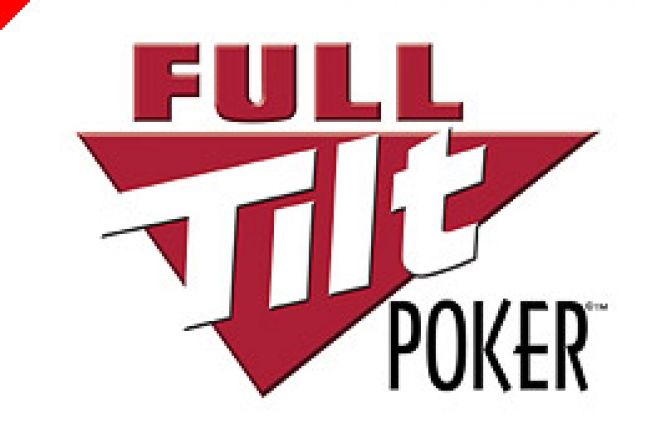 The Full Tilt Online Poker Series (FTOPS) is back and bigger than ever. FTOPS III promises players a share of $3.4 million starting from February 9th, culminating in a $1,500,000 guaranteed finale later in the month.
It's that time of the year again - where the Full Tilt pro's take on the best of the rest in FTOPS. FTOPS III promises to be one of the highlights of the online poker calender this February. A variety of events start from February 9th, including a H.O.R.S.E and Omaha Hi/Lo tournament.
Full Tilt Poker is THE place to be if you want to take on the most famous poker players in the world. If you've ever fancied bluffing Phil Ivey out of a pot or giving Mike "the mouth" Matusow a taste of his own medicine then Full Tilt should be your next stop.
Many of Team Full Tilt will be battling it out for the guaranteed cash in this year's FTOPS. To beat these players in an online tournament environment will prove your worth in the world of poker.
So, let's get down to business. Here is the full FTOPS III schedule, including the names of the famous Team Full Tilt members who are guaranteed to be taking part:

Friday February 9
21:00 ET
Erik Seidel
NL Hold'em $200 + $16 - $200,000 guaranteed.

Saturday February 10
18:00 ET
Andy Bloch
HORSE $200 + $16 - $100,000 guaranteed.

Sunday February 11
18:00 ET
Erick Lindgren
NL Hold'em $300 + $22 - $750,000 guaranteed.
Monday February 12
21:00 ET
Lee Watkinson
PL Omaha Hi Rebuy $100 + $9 - $50,000 guaranteed.
Tuesday February 13
21:00 ET
John Juanda
NL Hold'em 6-Max $200 + $16 - $350,000 guaranteed.
Wednesday February 14
21:00 ET
Mike Matusow
Omaha Hi/Lo $200 + $16 - $75,000 guaranteed.
Thursday February 15
21:00 ET
Allen Cunningham
NL Hold 'Em Rebuy $200 + $16 - $100,000 guaranteed.
Friday February 16
21:00 ET
Rafe Furst
PL Hold'em $200 + $16 - $125,000 guaranteed.
Saturday February 17
18:00 ET
Jennifer Harman
HA $300 + $22 - $150,000 guaranteed.
Sunday February 18
18:00 ET
Chris Ferguson
NL Hold'em $500 + $35 $1,500,000 guaranteed. Main Event.

All eyes, from the world of poker at least, will be focused on the FTOPS main event on February 18th. Chris "Jesus" Ferguson will be taking his seat in this $1,500,000 event. With so much money guaranteed he's sure to be accompanied by some of the toughest online sharks around!
Ed note: Download Full Tilt Poker and book your seat in FTOPS III. We'll throw in a $600 deposit bonus to help you on your way.