French Authorities Say Non to Online Gambling

Paul Sandells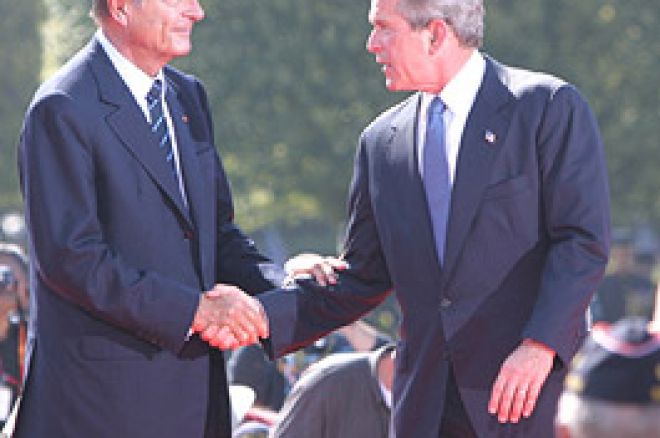 In an unusual move, the French authorities have followed in American footsteps by apparently waging war on online gambling. One of the most famous faces and a top online poker room are already facing advertising bans.
Fans of televised poker on British screens will be well aware of the Chris Moneymaker advertisements. As one of the faces of Pokerstars, one of the Internet's most popular poker rooms, Moneymaker is a well known poker personality and former World Series of Poker champion.
Across the English Channel our near neighbours in France are aware of Moneymaker (and Pokerstars) too! Le Salon des Ambassadeurs, a French club, have banned all images of Moneymaker and Pokerstars. The former world champion often comes under attack for his playing style and the manner of his victory at the WSOP a couple of years ago. However, it's hard to imagine Moneymaker could have ever envisaged his face, along with his sponsor Pokerstars, would be banned from advertisements.
It appears the French are stepping up their war on online poker and online gambling in general. In September of 2006 BWIN executives were arrested in the South of France in an adaptation of the American "Unlawful Internet Gambling Enforcement Act."
Recently, as reported here at UK Poker News, The European Poker Tour announced that the popular Deauville leg of the tour was to be scrapped. The tournament was shelved at short notice much to the disappointment of many poker players. Two incredibly successful EPT events in Deauville in 2005 and 2006 meant nothing to French authorities who pulled the plug on the 2007 event earlier this month.
It's not all doom and gloom here in Europe, however. The European Poker Tour have announced two new legs in Warsaw, Poland and Dortmund, Germany. Two countries which haven't really been associated with poker in the past. Italy are also due to relax gambling laws in 2007.
Ed note: Enjoy your poker freedom in the UK by downloading Titan Poker and we'll give you $50 for FREE!