CryptoLogic Enters the Chinese Market

Richard Prew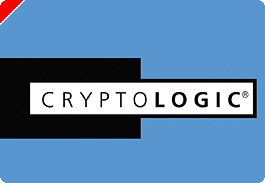 CryptoLogic, the company that supplies software to the global Internet gaming industry, has signed a Memorandum of Understanding with Brilliance Technology Co. and 568 Network Inc. to penetrate the high growth, high potential Chinese market.
The three companies will jointly establish a new company in China to adapt CryptoLogic's online casino and poker games to the Chinese market and develop new skill-based games that are more familiar to players in those areas. Brilliance, a software and systems integrator in China, will establish a division to deliver the games in two modes: "play-for-fun" subscriptions for users in internet cafés and on mobile devices, and "play-for-money" through sites licensed by China Welfare Lottery, the nation's gaming licensing authority.
"This is the first major step in executing one of our cornerstone strategies: to expand in Asia – a key growth market for CryptoLogic," said Lewis Rose, CryptoLogic's president and CEO.
"There is a huge appetite for online gaming throughout Asia and this is the right group to penetrate the market quickly, deeply and legitimately," said Mr. Li Fu Hua, Chairman of Brilliance Technology Co.
Asia is quickly becoming the next major geographic area for online gaming. Industry experts expect Asia to be the fastest growing and ultimately the largest online gaming market in the world. China alone has over 135 million Internet users, the world's second largest user group after the United States. In addition, China has the world's largest mobile phone market with more than 400 million subscribers, many of whom are expected to switch to the high-speed 3G networks over the next few years, creating the opportunity for explosive growth for game and content developers. Brilliance intends to use its relationships with the major service providers to license the new company's casual game content to their subscribers.
With the US market now seemingly closing to online gaming companies with the US authorities tightening the legal and regulatory net not only around the gaming providers but also the online merchants, payment providers and banks it is inevitable that companies will look East for their future growth. This has taken place so far in event sponsorship, notably the Betfair Asian Open held in Singapore at the end of 2006, as an initial step to increase brand awareness amongst Far Eastern gaming consumers. With gambling, in games of both chance and mixed skill/chance, being such an integral part of Chinese culture there would appear to be a huge opportunity to turn the Chinese gamer on to poker and develop a high volume growth avenue for the online poker industry.
"CryptoLogic recognized early that Asia's e-gaming market has vast potential for profitable growth, and we've quickly established a strong position here," said Shailesh Naik, Managing Director of CryptoLogic Asia-Pacific. "With these experienced and respected partners and CryptoLogic's global reputation for innovation, we're poised to make an impact not just in China – but across the continent."
Game568, headquartered in Ontario, Canada, is a game developer, publisher and operator with a Chinese subsidiary already creating games for that market, including card games such as "Fight Landlord" and "Za Jin Hua", and skill-based casual games such as "Lian Lian Kaan" and "Dragon Ball". Game 568 has a license from China Welfare Lottery, and has a database with more than one million registered players in the portals that it owns and those it operates for other developers.
Ed note: Download Sun Poker and qualify for 2007 WSOP main event