Bodog Poker Drop World Champion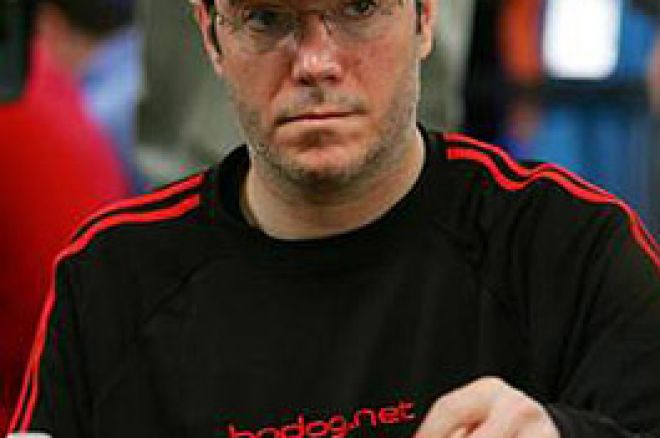 Jamie Gold, 2006 World Series Of Poker champion, has been dropped from Team Bodog Poker. As Bodog Poker switch their attention from the American market to Europe and Asia, Gold is apparently now surplus to requirements.
The Bodog Poker team of Jamie Gold, David Williams, Josh Arieh, and Evelyn Ng are no more. Well, at least for one of those famous names! Jamie Gold has lost his place on Team Bodog Poker.
In a press release today a Bodog Poker spokesman said, "In light of our decision to cease all offline marketing initiatives in the U.S., and instead refocus our efforts on growing our entertainment brand in Europe and Asia, Bodog has ended our business relationship with Jamie Gold. Bodog has enjoyed our association with Mr. Gold and wishes him the best of luck in his future endeavors."
The reasons for dropping Gold left many poker fans guessing why Williams, Arieh and Ng remain as, arguably, Gold has the bigger image of all of these players in the marketplaces Bodog are trying to muscle in on.
The move leaves Gold as the only WSOP champion from the last five years without a deal with a online poker room. The famous three, Hachem, Raymer and Moneymaker, are all signed up with Pokerstars and even Robert Varkonyi has tied up a business arrangement.
Gold's arrangement with Bodog Poker dates back to before the 2006 WSOP. In exchange for a ticket to the main event, Gold agreed to bring in celebrities to help bolster the Bodog Poker image by wearing their logo.
Jamie Gold still faces a legal battle to keep half of his WSOP main event prize money. Crispin Leyser alleges Gold promised 50% of any of the money he won in poker's showpiece event, but has yet to see a cent of this money. The legal dispute is current on going.
Whilst winning the WSOP may seem like a dream to many poker players things do appear to be turning very nightmarish for Mr Gold.
Ed note: Head over to Bodog Poker for an UNLIMITED 10% bonus