Aussie Millions Update – Part 3 - Lindgren Takes Down a Million

Tony Bromham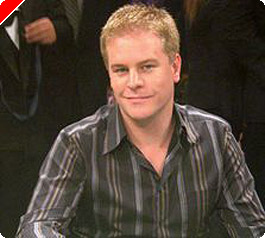 The Aussie Millions A$10,000 + A$500 Main Event is underway with the first day flights being played over two days (Sunday and Monday) to accommodate all the entrants before the second day proper takes place. There were also two side events to round up.
In this bulletin we will look at those side events which included the high-octane A$100,000 big ticket Invitational event with some of the big hitters playing for a million dollars and return next time with a round up of the opening sparring in the Main Event once the two opening day flights are completed.
Event # 7 - A$1,500 + A$150 Feature Event (2 day event – 533 players)
This event had an unusual structure, including speed poker and shootout elements. Each player received 4,000 chips with 50 minute levels. Round One played down to 32 players with a 20 seconds time limit on action. Round Two was then played under a shootout format over four eight-player tables, seeded on chipstack size. There was a 20 seconds time limit but with a single 40 seconds extension available per player. The two players remaining from each table played out a final eight-player table decider with blinds rolled back one level and the same time limits on action as Round Two.
Amongst the field were Evelyn Ng, Tony G, Ireland's Andy Black (fresh from a A$100,000 haul), Jesse Jones, Shannon Elizabeth, Erica Schoenberg, Jeff Lisandro, Kenna James, Mark Vos and Mel Judah. Several of these players were made A$1,000 bounties and Tony G became the first victim with a bounty on his head.
The event saw a notable hand when Baden Logan on a short stack went all-in preflop with suited KQ and flopped a Royal Flush! Two other players continued for the side pot and amazingly one of them rivered quads, and was no doubt surprised to find he still lost the main pot!
The final table placings were:
1st - Alex Masterman who wins A$214,950
2nd – Sam Korman (A$121,805)
3rd – Martin Comer (A$71,650)
4th – Van Marcus (A$57,320)
5th – Weng Wong (A$42,990)
6th – Jack Lee (A$32,243)
7th – Kit Manoel (A$23,645)
8th – Trung Tran (A$15,673)
Event # 8 - A$100,000 + A$500 Pot/No Limit Texas Hold'em (1 day event – 18 players)
This attracted 18 players of the highest calibre and wherewithal, looking to land that A$1,000,000 first prize and, failing that, the A$550,000 or A$250,000 available for the other rostrum places. This was a speed poker format requiring players to get on with their betting, regardless of the high stakes! This also meant they could only pot-bet before the flop with no limit applying after it. The players were, in seating order (over two tables), Daniel Negreanu, Masaaki Kagawa, Phil Ivey, Gus Hansen, Erik Seidel, Roland de Wolfe, Michael Sampoerna, Jason Gray, Kevin O'Donnell, Jeff Lisandro, Erick Lindgren, John D'Agostino, Joe Reina, David Benyamine, Lee Nelson, John Juanda, Tony G, Tony Bloom.
Tony G and David Benyamine got off to early starts accumulating chips. Then Michael Sampoerna took a big one off O'Donnell, who was soon to be the first elimination. Erick Lindgren had by then taken the chip lead. The UK's Roland de Wolfe soon bit the dust too.
Lindgren continued to build when the board showed three 6's. Daniel Negreanu had QQ and called a big bet only to find Lindgren holding the other 6. Negreanu bled chips fast and went in 16th place after being outdrawn on the turn. He was followed by John D'Agostino, David Benyamine, Lee Nelson, Gus Hansen, John Juanda, Jason Gray and Jeff Lisandro to leave the official final table of eight.
Phil Ivey slow-played a two pair and trapped Joe Reina who consequently finished 8th. With only three places paying, this was likely to be intriguing. The UK's Tony Bloom soon followed losing a race with Erik Seidel and finishing 7th. At this stage, Ivey and Masaaki Kagawa were chip leaders while Erik Seidel, Tony G, Erick Lindgren and Michael Sampoerna were still too low for comfort. Sampoerna expired in 6th place but Seidel began making more moves and soon he was no longer in trouble. Meanwhile, Ivey went in the other direction and was blasted out in 5th after tangling with the chip leader Kagawa and calling all-in holding A7. Kagawa's AQ was too good. Kagawa is a businessman and high stakes gambler from Japan playing in one of his first big live events.
Bubble time! The unfortunate soul was Tony G but, short-stacked, his QJ suited looked decent until Lindgren flipped the A 10 over. Tony G bubbled in 4th. The three remaining players were showing a minimum A$150,000 profit. Although a slight chip leader as it went to three-handed, Masaaki Kagawa was now up against two of the sharks of the poker world and so that minimum eventually went to Kagawa who leaked chips to his more experienced foes on the table. He finally lost the remainder to Seidel. Nonetheless, Kagawa has to be a happy man.
Heads up and it was Erik vs Erick, two of the many Full Tilt squad who started this event. At this point, the pot limit requirement for pre-flop betting was dropped and no limit was the rule. So it was that Seidel lost the chip lead holding JJ all-in against Lindgren's KK. These are the crucial moments heads-up. Lindgren finally wore Seidel down and took the spoils
1st - Erick Lindgren who wins A$1,000,000
2nd – Erik Seidel (A$550,000)
3rd – Masaaki Kagawa (A$250,000)
Check back for updates and round-ups on the Aussie Millions Main Event. Also keep up with it as it happens at our fabulous Live Update service here:
Ed note: Play the pro's and claim a whopping $600 bonus when you download Full Tilt Poker