Poker Things To Do in 2007 – Bermuda

Tony Bromham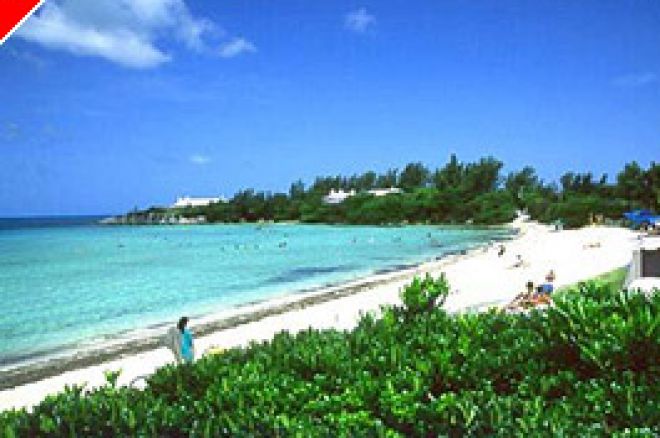 As the tumultuous poker year of 2006 draws to a close, many online players will be casting a frown across the ocean at the political games that have been played with poker in the USA. However, the more optimistic souls will be deciding how to use their poker profits! Perhaps a trip to Bermuda?
Ironically, it is the enterprising spirit of a very American outfit that we focus on here. WPT Enterprises Inc, owner of the World Poker Tour, is never slow to sell poker to the masses and they have come up with a little trip to Bermuda in February 2007 that should appeal to many an online player with a few hundred pounds to spare from their accounts!
Bermuda is of course an overseas territory of the UK, located off the east coast of the USA – to be more precise, around 1,100 miles North-East of Miami in Florida and 840 miles South-East of Halifax, Nova Scotia. It is the oldest remaining British overseas territory, settled by England a century before the Acts of Union and two centuries before the creation of the United Kingdom. So, apart from poker, there is rich British history to explore and contemplate in Bermuda!
But, to the point at hand. WPT Enterprises Inc is offering a short break of "Poker In Paradise" for an all-in price of $999 (but you do have to get there, so flights are extra).
For this Grand (less a dollar) you get a three-night poker clinic and tournament getaway with World Poker Tour Events and a chance to meet Mike Sexton, the legendary poker player and WPT TV presenter. Over these three days you receive intensive instruction in playing Texas Hold'em poker, a chance to play some of Bermuda's beautiful golf courses, and a No Limit Texas Hold' Em tournament to finish with prizes for the winners!
The package includes three nights' accommodation, a welcome dinner with World Poker Tour host Mike Sexton, a daily breakfast, a poker clinic with Mike Sexton, afternoon free time for "pick-up poker games", a "WPT Events" Texas Hold 'Em tournament and a late night players buffet. There is also a golf clinic at the beautiful Fairmont Southampton Golf Course.
The Fairmont Southampton offers Bermuda's most extensive recreational facilities including a spectacular private beach club, a par-3 executive golf course, tennis club, Willow Stream Spa, exciting nightlife, world class dining and shopping. Fairmont Bermuda guests also enjoy exclusive access to Championship Golf at Bermuda's oldest private golf club, Riddell's Bay.
This three-night package is available from Thursday, 8th February 2007 to Sunday, 11th February 2007. Rates for the full three-night package start from $999 per person, based on double occupancy.
This event is expected to sell out and bookings can be made calling US telephone number (866) 840-8524.
Ed note: Combine Sun and Poker! Travel by exclusive private jet to the WSOP 2007 by downloading Sun Poker!