Playtech Expands Into China

Tony Bromham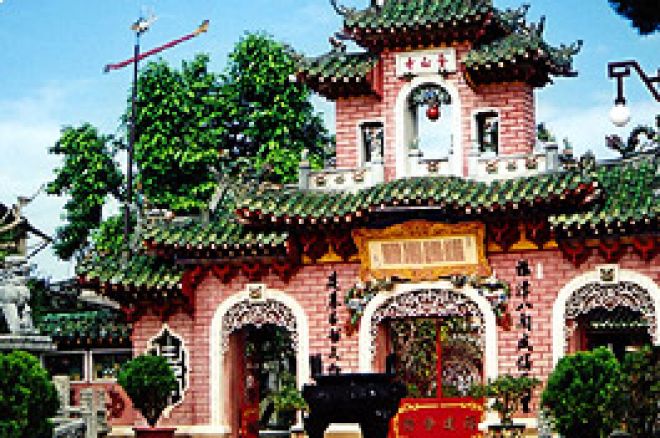 Playtech Limited, the Cyprus based gaming software developer with a London stock market listing, has announced a major five year deal to expand its gaming operations into China.
Playtech has signed a software licensing agreement with China's leading gaming group, Sino Strategic International (SSI), a company that is listed on Australia's ASX Stock Exchange. It is a diversified investment holding company with its primary operations in the large and fast growing Chinese gaming, internet and mobile media markets.
A subsidiary company of SSI, called Shanghai Kelo, operates the largest corporate retail gaming network in China, distributing the legalised keno, lotto, and Video Lottery Terminal (VLT) games. Shanghai Kelo currently runs more than 460 Point of Sale gaming outlets in Shanghai under license from the Shanghai Welfare Lottery Centre. In October 2006, the license agreement was extended, allowing Shanghai Kelo to operate up to 600 outlets distributing keno and other welfare games for the next five years.
From a poker perspective, Playtech has made a breakthrough. Playtech and SSI will be the first major distributor and promoter of Texas Hold'em Poker in the Chinese market. Following the launch of the poker product in the coming months, SSI expects to launch a selection of Playtech powered "peer-to-peer" (P2P) Chinese tournament games through selected SSI outlets in China in the first half of 2007 after a testing, approval and implementation period.
Initially, a selection of P2P poker games will be offered, followed by games played more commonly in China such as mahjong, Do Di Zhu, Cho Da Di and To La Ji.
Avigur Zmora, Chief Executive Officer of Playtech, said:
"This is a major development for both Playtech and SSI bringing the Play for Real P2P tournament gaming experience to China at appropriately licensed gaming outlets for the first time. The Chinese market is a vast and incredibly exciting marketplace and Playtech is extremely well positioned to assist operators such as SSI in rolling out new gaming products in a phased manner in accordance with Chinese regulations.
"This license agreement will further establish Playtech's presence in Asia and is in line with the Company's ongoing strategy. Playtech is increasingly Asian-facing and this transaction is another milestone in further diversifying the geographical reach of the business and its customer base."
Richard Li, Chief Operating Officer, Australia, of Sino Strategic International said:
"In Playtech, we have found a software provider that has a clear understanding of the Asian gaming marketplace and who understands the intricacies of gaming in China. The private gaming network, consisting of up to 5,000 terminals to be implemented by Playtech, will upon completion, expand the SSI gaming terminal network significantly. SSI also intends to further expand this network via franchising to other parts of China over the next five years."
Playtech is clearly making headway in this "post-US" gaming environment having already agreed to swallow up the Tribeca network, including the Tain Network in Europe. China and Asia is a brave new world and UK Poker News expects to see more corporate activity in that direction over the coming months.
Ed note: Win exclusive private jet travel to the WSOP 2007 in One Sick Promo when you download Sun Poker right here