Exclusive Party Poker Reload Bonus for UK PokerNews Readers

Paul Sandells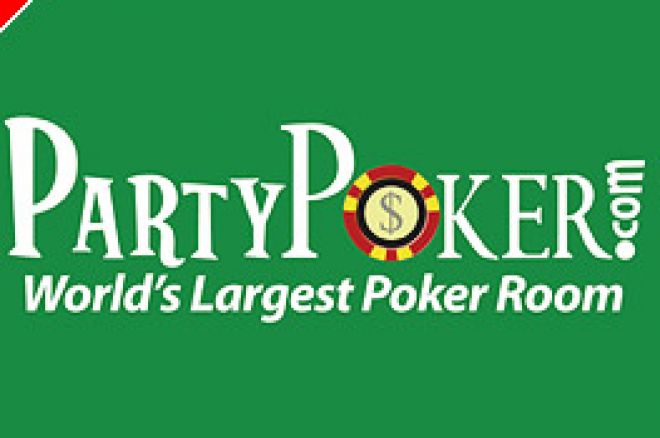 UK PokerNews readers can expect a very merry Christmas at Party Poker this year. We've wrangled a new reload bonus out of the Party Poker chiefs that's fast to earn and offers a nice bank roll boost for 2007.
If you're a regular to UK PokerNews then you'll already be aware of the very attractive free money bonus at Party Poker. The free money deal consists of a $50 credit to your account after you join and fulfill all the terms from our Party Poker Bonus page. UK PokerNews will also throw in an extra $25!
We know that's a great bonus offer, but we also know you bonus hunters are always hungry for more. So, after some tough negotiating we've grabbed our readers a brand new reload bonus. It's a pretty chunky one too, at 30% of your reload deposit up to $200!
So, fire up your Party Poker account and get ready to pick up your $200 reload bonus. Here's what you need to do:
- Download Party Poker if you don't already have an account.
- Make a deposit into your real money account and use bonus code: PN200
- Start playing in the real money games and begin to turn your bonus into real cash.
I said the bonus is a fast one to clear, didn't I? I think you'll agree that there are few bonuses that only required 12 times the bonus in raked hands to be completely cleared. If you go for the full $200 bonus that means you'll only have to complete 2400 raked hands. If, like me, you'll have plenty of time of the festival period to satisfy your online poker itch, then many of you will have the full amount cleared before 2007.
Don't delay on this offer. The reload bonus deal expires on December 26th!
Ed note: Download Party Poker now and pick up a huge $200 bonus this Christmas