Paddy Power UK Poker Tour a Huge Success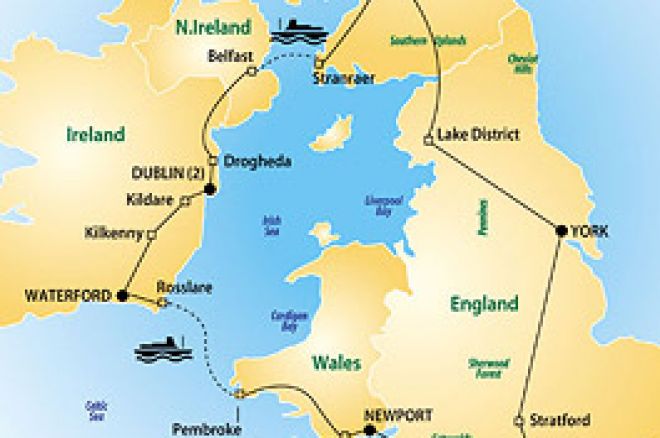 Last Friday saw the concluding leg of the Paddy Power Poker UK Tour at The Sportsman Casino, in London. The final leg sold out well in advance of the start time. Nevertheless, UK Poker News managed to grab two seats in the thick of the action.
Paddy Power Poker's UK Poker Tour came to a head on Friday as several big names headed to The Sportsman Casino. Everyone's favourite motormouth, Paul Parker, came to the party alongside the undoubtable poker genius that is Stuart Nash and Koresh, of Late Night Poker fame.
UK Poker News were delighted to send their Senior Writer, Tony Bromham, and Editor, Paul Sandells, to take part in the tournament. Tony suffered an horrific bad beat with pocket Aces vs AK, eventually dropping out in 18th. Paul ground out a six hour session into a 12th place finish, just two shy of the final table and a cash result. We can write about poker, we never said we could play it!
In the early hours the event was over and it was Yilfet Sheuket who took the spoils and a payout of just over £7,000 for his efforts. Paul Parker, who three tables out was very short stacked, picked up enough chips to claim 8th place and £900. Parker crippled Koresh with 20 players remaining with quad Aces vrs Koresh's pocket 3s. Stuart Nash fared well for a creditable 6th and £1,300.
So, credit to Paddy Power Poker for creating a superb series of tournaments. The tour started earlier in the year in Edinburgh before moving on to Newcastle, Birmingham, Brighton and Banbridge before the final game in London.
An affordable range of tournaments, all £100+£10 freezeouts or rebuys, made for a great festival of poker for the masses. Famous faces and amateurs alike took their chances up and down the UK, but it was the lesser known players who grabbed the headlines.
UK Poker News looks forward to the next Paddy Power Poker tour with great interest.
Ed note: Play at one of the top online poker rooms and pick up a $500 bonus for your troubles. Download Paddy Power Poker now