$100,000 Guaranteed Tournaments Every Day at MANSION Poker!

Tony Bromham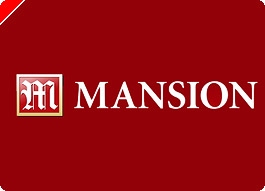 Always striving to be bigger and better than all of its competitors, MANSION Poker has upped the stakes once again! Step forward the "$100K A DAY" Guaranteed Poker Tournaments!
MANSION is of course a worldwide phenomenon these days and has openly declared its intentions to target the Far Eastern markets. This might explain why it has scheduled these big payout tournaments every day (or should that be night?) at 03.00 GMT! But what does that matter to the serious player who recognises value when he or she sees it?
So, from 3rd January 2007 (for those up late in the UK on 2nd January!), you can enter these huge Guaranteed Tournaments either by directly buying in for $100 or by qualifying through daily $10 rebuy or $20 freezeout satellites.
Make no mistake, MANSION enters 2007 committed to providing premium player value, richer prize pools and higher profile action every day. It was not that long ago that $100,000 guarantees were the monthly highlight of many a leading poker room. Now, MANSION gives every value-seeking online poker player that opportunity once a day!
MANSION's $250,000 Added Value Tournament Series is now drawing to a close on 2nd January but there is no room to relax for value seekers. The inaugural "$100K A Day" event kicks off at 03.00 on the very next day!
All new players to MANSION are welcomed with open arms with a massive $1,000 deposit match bonus (deposit $1,000, receive the same in bonus as you play) and throughout 2007, Poker News will be bringing exclusive tournaments to its readers in association with MANSION, just as we did with the $17,000 Added Team PokerNews Aussie Millions MTT on 22nd December. Keep your eyes peeled!
Ed note: Join the growing army of value seekers by downloading MANSION Poker and playing for a guaranteed $100,000 prize pool every day of the week!