Calling All Scandinavians – Poker, Football and $25,000 in Barcelona Awaits!

Tony Bromham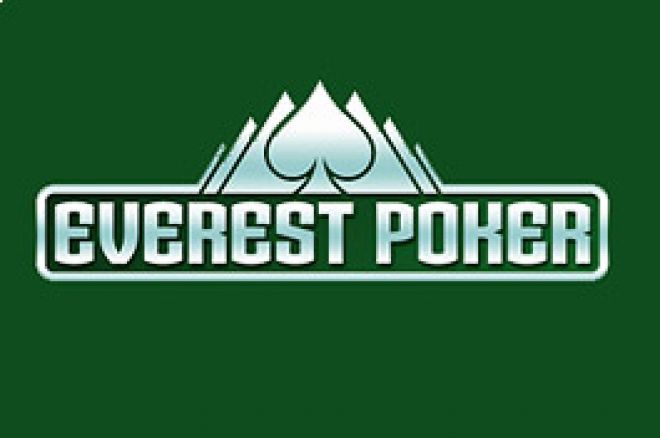 Scandinavian online players are regarded by many as amongst the best in the world and Everest Poker is an online poker room that is not slow to recognise this belief. Everest has therefore decided to create a competition pitting Scandinavians against one another and lining up an extremely attractive prize and location for the finale in late February.
Everest Poker is proving once again that it is one of the most imaginative online rooms in Europe today with this latest competition. Players from all over Europe have access to many tournaments, often with attractive guaranteed prize fund overlays, and satellite qualifiers into the biggest EPT and WPT events running constantly. UK players are certainly missing a lot of action if they have not yet signed up to Everest Poker!
In this promotion, it is the many Swedes, Danes and Norwegians who play poker that are on notice that this is for them! Everest Poker is sending no less than ten Swedish, ten Danish and ten Norwegian players to sunny Barcelona on 24th – 25th February 2007 to compete in team and individual events at the Nordic Summit.
Players can begin, if they choose, by entering a daily $3 Nordic Summit Rebuy Satellite or a daily $5 Nordic Summit Freezeout Satellite, both running twice a day. These tournaments will gain the qualifiers entry into a $22 Barcelona Nordic Summit Finale running every Tuesday in January 2007. Direct entry into these is an alternative approach.
The five winners of each Nordic Summit Finale will qualify to travel to Barcelona as will the top eight point earners from each of the three countries (each winner will be one of the eight from their individual country). There will also be two qualifiers from each country through special promotions.
Every player who participates in any of the five Finales will receive points depending on their final standing. The top 50 finishers in each Finale are awarded points as follows:
1st : Qualifies directly to Barcelona.
2nd : 25 points
3rd : 22 points
4th : 19 points
5th : 17 points
6th : 15 points
7th : 13 points
8th : 11 points
9th : 9 points
10th : 7 points
11th-20th: 5 points
21st-30th: 3 points
31st-40th: 2 points
41st-50th: 1 point
At the conclusion of the last Nordic Summit Finale on 30th January, Everest Poker will count up the points for all competing players. The top eight point earners from each country win a trip to the Barcelona jamboree! Each of the 30 finalists will also receive $600 in travel money to make their way to this beautiful part of Spain.
At this point, the fun is only just beginning! Once in Barcelona, the finalists will be treated to a weekend of poker and football excitement!
The Barcelona tournament will consist of two Phases:
Phase 1 (Team Tournament)
Ten three-seat tables will be played, three tables at a time, each table with one Swede, one Dane and one Norwegian. Each player has one team time-out, in which team members can be consulted for advice. Each country will receive points (3, 2, 1) based on where their players finish at each table. Quite simply, the country that finishes with the most points wins the $5,000 Team Prize!
Phase 2 (Individual Tournament)
The winner from each team tournament table in Phase 1 will play in the individual tournament. These ten players will compete for a $20,000 prize pool, to be awarded as follows:
1st - $6,000
2nd - $4,000
3rd - $2,500
4th - $1,800
5th - $1,600
6th - $1,300
7th - $1,000
8th - $800
9th - $600
10th - $400
In addition to the poker tournaments, all the players will be treated to a welcome lunch, drinks at a pub, and tickets to an FC Barcelona football match!
So, all you Swedes, Norwegians and Danes reading this, get qualifying by joining the Everest Poker Nordic Summit now!
Ed note: Whatever your nationality, downloading Everest Poker is a quick way to big tournaments at cheap prices, and UK Poker News will add $50 to your $100 deposit bonus!