Celebrate the Twelve Days of Christmas with Everest Poker

Kevin Stevens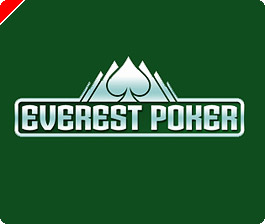 Everest Poker customers are being treated to twelve days of festive prize giveaways courtesy of the popular online poker room. But never fear, the recipients will not have to find room for a partridge in a pear tree or three French hens! Instead, the lucky winners will be treated to a sensational selection of electronic merchandise, cash and tournament entries.
The highlights of the twelve days give away is sure to be the six free rolls, three each, held on the 17th and 20th of December. The prize for each winner is a fabulous direct entry to The EPT at Deauville.
The EPT event at Deauville is a €5,000 buy in event that runs from February 20th-24th and is held at the magnificent Casino de Barriere de Deauville. Deauville is situated approximately 200km northwest of Paris and is easily accessible from the southern English ports via La Havre or Cherbourg.
The prize bonanza actually starts on the 12th December with a $1,000 prize draw. Additional entries are awarded to each customer dependent on the number of Everest Poker loyalty or 'Summit Points' earned. These prize draws are repeated on the 15th, 18th and 23rd December.
The remainder of the twelve days schedule will see a veritable mountain of top quality electronic equipment given away. Multiple free rolls with prizes including iPods and state of the art flat screen monitors will be running regularly through out the promotion which closes on the 23rd with another $1,000 prize draw.
Ed note: Have a very Merry Christmas when you download Everest Poker this December