Play the EPT in Monte Carlo with UK Poker News!

Tony Bromham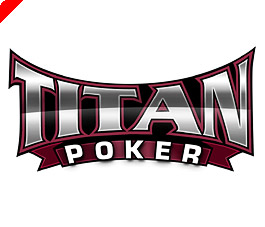 Christmas is a-coming, the goose is getting fat……..and we at UK Poker News have a mouth-watering present to hand out! How does a free ride to Monte Carlo and a seat in the European Poker Tour Grand Final sound? Excellent, then read on.......
Our partner, Titan Poker, is already busy giving $50 handouts to anyone opening a new account with them using the code UKPNEWS but now they are open for business accepting players into a brand new, exclusive to Poker News readers, freeroll tournament where the winner qualifies for this much sought after prize of a seat at the EPT Grand Final in the Principality of Monaco.
This amazing location is situated at the heart of continental Europe between mountains and sea, laid out with lovely gardens, and the scene of many sporting and cultural events. It is also the rich man's playground as evidenced by the yachts and flash motor cars. In fact an ideal place to attract some of the best and most successful poker players in the world, and you can be sat at their table!
The prize on offer to you, the freeroll player, is a package worth a huge $15,000. This covers the entry fee of €10,000 and all travel and accommodation for the duration of the EPT Main Event. ONLY players who download Titan Poker through our links (including those who have already done so) will be allowed to enter this freeroll. Once you have done that, registered, and deposited at least $20 (but make it $25 and that gets you an immediate $50 top-up in cash), you need only play to earn one single player point at Titan Poker. That should take barely a couple of minutes at the tables! This is sufficient to get you into the Poker News EPT freeroll. All eligibility requirements must be completed by midnight EST on the day before the freeroll is due to be played.
Registration for the freeroll starts on 1st January 2007 at 06,00 EST and the tournament itself will be held on 4th March 2007 at 18.00 EST. The winner will travel to Monte Carlo for the Grand Final which runs from 28th March to 1st April 2007 at the Monte Carlo Bay Hotel and Resort.
Although $20 is the minimum deposit, new players are able to deposit up to $500 and earn the equivalent in bonuses. This is a match bonus so, if you put in $250, you can earn another $250 as you play the tables at Titan Poker. Whatever you choose to do, you will be sure you have the EPT Monte Carlo Grand Final freeroll to play and a free $50 in cash already safely banked (requires a minimum $25 deposit)!
The Titan Poker goose is fat and tasty. Time to tuck in!
Ed note: Now is the time to act. Sign up to Titan Poker, grab your $50 and go to Monte Carlo!