CryptoLogic Signs Up New UK Online Poker Room

Tony Bromham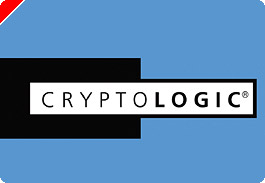 CryptoLogic Inc, the leading poker software developer used by several big name poker rooms such as Sun Poker and William Hill, has announced a new three year deal with a brand new online offering from DTD Poker.
DTD Poker is the online offshoot of the soon-to-be-opened UK poker club, DUSKTILLDAWN, based in Nottingham. The poker club is anticipated to open in April 2007 at which time it will be the largest live poker venue in Europe, capable of seating up to 500 poker players, with superb hospitality facilities. Some of the UK's top professional poker players, such as Paul "Actionjack" Jackson and Simon "Aces" Trumper are closely involved in the new poker club, to ensure that the poker experience will be player-friendly.
Lewis Rose, President and Chief Executive Officer of CryptoLogic Inc, says:
"With DUSKTILLDAWN, CryptoLogic adds a dynamic brand to its growing list of poker customers. This agreement reinforces CryptoLogic's focus on Europe – and our commitment to maintaining our global leadership in internet poker. It's about giving players a superior poker experience — from 'dusk till dawn', around the clock and around the world."
Rob Yong, Managing Director of DUSKTILLDAWN, said:
"We had a number of offers from other online poker software providers but as poker players we knew that CryptoLogic's poker network is the biggest and best in Europe, has significant capacity to grow, and is highly secure. DUSKTILLDAWN will be as exciting online as it is on land — and we trust CryptoLogic to help us deliver a constant flow of features and innovations for players of all levels."
The CryptoLogic-developed software is licensed through its subsidiary, WagerLogic Limited. Players using the software through the licensees have access to the world's largest shared poker network that excludes the US. This means that players will always find the game they want, in the currency they want, at the stake and level they want, at any time. CryptoLogic has also designed a new tournament leader board, giving internet poker sites new opportunities to create exciting events, and giving players new opportunities to win.
A J Slivinski, Managing Director of WagerLogic Inc, added:
"CryptoLogic's integrity and innovation are the keys to success. The recent additions to our licensee base and our line-up of games and tournament options strengthen our reputation as we build Europe's number one internet poker network."
Ed note: You can play all night on Cryptologic software when you download Sun Poker the home of One Sick WSOP Promo!!