UK's Most Important Court Case in Poker History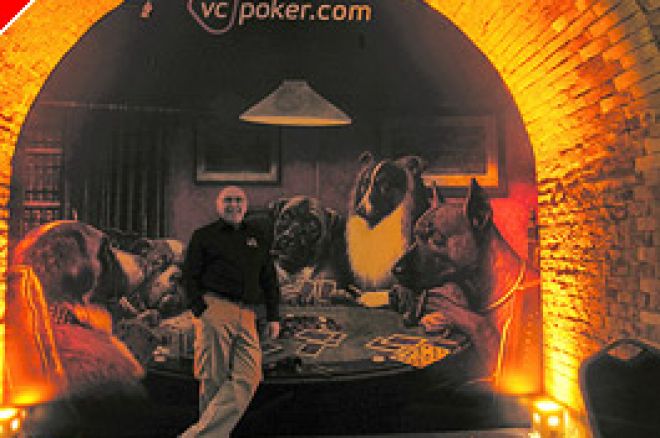 The New Year will bring the most awaited verdict in the history of UK poker. Is poker a game of skill? Now, this is in the history of UK poker alone for a little known fact, not often seen in the forum postings, is that European law has already judged poker as a game of skill - well, almost.
One of poker's finest ambassadors, Thomas Kremser, was manager of The Concord Card Room in Vienna, representing them in a case not far unlike The Gutshot in London. Concord won its legal battle over a wrangle lasting not far short of 9 years. Their initial case relied on the fact that poker was a game of skill. This proved to be such a complicated matter for the judges that, to this very day, this question has not been officially resolved. Whatever the complexities, the Concord finally won its case to remain open and is today one of the world's largest and busiest card rooms. Thomas was voted Casino Staff Person of the Year by The European Poker Awards for this first of his many achievements.
This year, Roy Houghton won that very same title, primarily for his opening of the "membership only, no rake, no fees" card room and games room, the "Loose Cannon and VC Players Lounge" in the City of London.
Derek Kelly, who I would possibly vote as one of the world's most astute businessmen, will fight for the Gutshot and poker world on 8th January 2007. I am sure that The Concord case would be something Derek has studied. If anyone can prove that poker is a game of skill, it would be Derek, let me assure you, his intellect and prowess as a businessman are close to the nuts.
The Gutshot is a sensational venue that has solely provided for the new generation of poker player. The legal complexities of this case mean that its result is awaited with bated breath by the UK poker population. For before the Gutshot, there were two or three venues in which to play poker if you were based in London, The Vic, Luton and, prior to that, Roy Houghton's Dungeon.
Once you had got the hang of the game there would be only one thing on your mind, where the hell are the fish? One could only a hope for a mildly inebriated blackjack player to decide to blow a monkey for relaxation. Along came the Gutshot, initially full of fish that were to be fattened up for the rest of the fishing community. Alas most of those tadpoles have turned into tiny sharks, thanks to the seven nights a week operation, allowing for low level entry poker that appeals to the masses. I love the place and will hopefully enjoy many more £5 beginners' tournaments to hone my student poker skills. It is the only place to learn at a reasonable cost, and any old timers who have criticised must never overlook the days when we were begging for new faces in live play.
Also, why all the fuss now that the government has kindly decided to truly open the floodgates by allowing pub poker? Yes, I am sure that the £10 or whatever it is maximum wager will not lead to smoky games in the room upstairs, uncontrolled and with little of the gentlemanly honour we have all been treated to at casinos and The Gutshot itself. The esoteric societies that have formed around our loved and almost stylised world of poker will suffer huge indignation once these back street boozers (spielers to be) have opened their doors. Booze and violence is a major problem in the UK, now add to this the lack of a tournament director and, "bingo!", we are going to see a lot of fireworks that will drag the name of the game to the gutter.
So, back to the Gutshot, I want it to win for a number of simple facts:
- A: It is a breeding ground for players of tomorrow, in safe surroundings.
- B: If the Gutshot wins, then my wonderful friends at The Loose Cannon Club and VC Players Lounge stand to thrive too.
- C: I will enjoy not only the opportunity to play poker down the local, but I will be able to watch the mad frenzy amongst the industry to purchase property and form McDonalds-style drive through poker venues on every corner.
Good luck to The Gutshot. If Gutshot wins, we all win.
Now back to Poker Zone and that Poker Night Live – Beat the Presenter. If you have time, take a look at the forum and the posts about your humble agent – The Catman. Yes, poker is a game of skill, but cash and tourney play have differing techniques, full stop. As Joe Grech always reminds me, every time we play, "I am here to gamble."
There is nothing wrong with acting a fish on occasion, because showing those dummy hands at limited cost will eventually make you rich. Two points - 'you can't eat odds' and 'you got to pay to play." There is no thrill quite like the thrill of getting all your chips in against the odds and clearing up, said the legendary loose aggressive fish.
2007 is going to offer some amazing competition between the industry giants for the European Market. I cannot ever consider letting you know the whispers I am hearing on the grapevine but stay tuned. In the meantime "The Old Dog" Roy Houghton (see picture) will be hosting a $10,000 celebrity freeroll at the end of January 2007 so please do not hesitate to mail if you want an invite. I have been told that Pamela Anderson and Paris Hilton both may attend. Am I bluffing?
Last night I saw a film called 'Holiday'. Horrific girly stuff, but Kate Winslet doesn't half remind me of Vicky Coren!
I bid you an amazing Christmas and Happy New Year.
Ed note: Using the code UKPNEWS when you download MANSION Poker entitles you to many benefits including a $1,000 deposit bonus and weekly $10,000 Freerolls