William Hill Sticks with CryptoLogic

Tony Bromham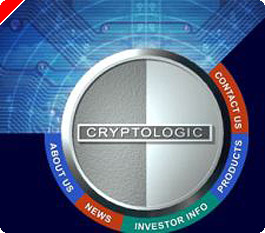 CryptoLogic Inc, one of the leading software developers to the global internet gaming and poker industry, has announced that its wholly-owned subsidiary, WagerLogic Limited, is negotiating a renewal contract with the UK betting and gaming group, William Hill.
The two companies have agreed in principle to an extension to their existing arrangements which will build on the companies' seven-year relationship. In addition, William Hill has launched a new suite of twenty-four CryptoLogic-developed non-download games on its online casino site, William Hill Casino.
The companies expect to finalize their discussions in December with a three-year long contract. Lewis Rose, President and Chief Executive Officer of CryptoLogic Inc said:
"We have an excellent relationship with William Hill and look forward to even more success both through a new contract later this year and the new business opportunities that this exciting suite of non-downloadable games represents"
WagerLogic has supplied William Hill with the new non-download games under its status as preferred supplier for such games to William Hill's primary UK pound sterling and US dollar products.
Peter Nolan, Group Director of Remote Channels at William Hill, said:
"CryptoLogic's continuous flow of innovative games is one of the major reasons we have worked together for over seven years. Non-download games are great tools to attract new players, keep casual players involved, and to cross-sell downloadable casino games, which offer an even richer entertainment experience."
The CryptoLogic poker software is well known to readers of UK Poker News who will have come across it playing on platforms at William Hill, Betfair, Littlewoods, Inter Poker, Caribbean Sun, and many more. Like all platforms, it has both its supporters and critics.
CryptoLogic will presumably be glad to secure a further three years with William Hill after its recent high-profile loss of the Betfair Poker relationship, following Betfair's decision to go it alone with its own bought-in poker software.
Despite that poker loss, CryptoLogic has many non-poker strings to its bow. Altogether, CryptoLogic offers over 60 non-download games, which complement the company's suite of over 200 downloadable games.
Justin Thouin, Vice President of Casino Software Development at CryptoLogic, said:
"We already offer the best, most innovative suite of downloadable online casino games. By converting 24 of our most popular titles into non-download format, we have staked out a leadership position in that category, too."
So now, at William Hill, poker players and other gamers alike can, straight from the web, play slot favourites like "Bejeweled" with one click of the mouse. Likewise, the non-download version of Millionaires' Club(TM) gives players a shot at its huge online jackpot, which currently exceeds $4,700,000.
Ed note: Play 5 hours and receive a free £25 every month when you download William Hill Poker