VC Poker Rides into Town – Rake-Free!

Tony Bromham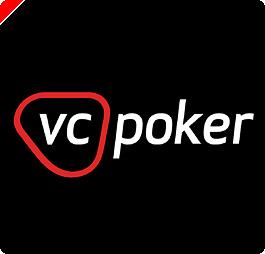 VC Poker already has a superb reputation for exciting online poker and gaming, utilising the well-respected Tribeca Tables poker software. Now VC is coming to town with Rake-Free Live Poker!.
Yes, that's right, poker with absolutely no house-take from the pot! Furthermore, to encourage you, VC is putting up £5,000 in hard cash in a poker event that could be worth £25,000 or more to you in winnings.
Where is this happening you ask? The answer is right in the heart of London, in the City, at the "Loose Cannon Sports Bar and The VC Players Lounge" directly under the arches of Cannon Street's Victorian railway terminus, which creates its own superb atmosphere in the newly-opened Loose Cannon Club, run by UK poker's legendary Roy Houghton (see our Roy Houghton interview on 11th September for more on this).
As part of this experience, the VC Player's Lounge has been created. It is the first card room of its kind to operate a totally "fee-free" poker service. That is strictly no hourly table charges, no cash game rake and no tournament entry fees, leaving you more money in your bankroll for the games themselves!
In addition, the VC Players Lounge also offers a rarely-found service by providing cash games in all three staking disciplines: Limit; Pot Limit and No Limit. There is seating for 450 players; there will also be live tutorials, an online poker lounge and a private room for high roller cash games.
As a substantial inducement to sample these delights, VC are adding no less than £5,000 to the Founder Member Grand Prix! This is a series of four live qualifying freezeout tournaments culminating in a Grand Final with a prize pool likely to exceed £25,000!
For a buy-in of just £50, the qualifying events will run for four consecutive weeks and will see the top 25% of finishers from each tournament progress through to the Grand Final along with the prize pools from each and the £5,000 added by VC Poker.
The schedule of events is as follows:
Qualifier 1 – 7th November 2006, 7pm
Qualifier 2 – 14th November 2006, 7pm
Qualifier 3 – 21st November 2006, 7pm
Qualifier 4 – 28th November 2006, 7pm
Grand Final – 5th December 2006, 7pm
Exclusive to members of the VC Poker online room, there is a limited period offer to take advantage of preferential VC Players Lounge club membership rates. Membership can also be secured online at VC Poker's website, www.vcpoker.com.
These limited preferential membership rates are:
For a three month period, £25 cash, plus £5 per visit. Alternatively, you can use 250,000 Action Points from your VC Poker online account for this purpose and there will be no per-visit £5 fee.
Ed note: Secure your Action Points and play great poker by downloading VC Poker and claim up to $500 in deposit bonuses