VC Poker Announce World's Biggest Online Poker Prize

Paul Sandells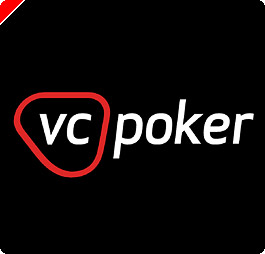 Our good friends at VC Poker have announced the launch of the biggest poker prize online. The $10 Million Grand Slam event is a series of new tournaments which guarantees a life changing $10,000,000 first prize to the Grand Slam winner.
Winning $10,000,000 is something most of us can only dream about when we pick up our lottery tickets. This vast sum of money has never before been associated with an online poker prize pool. Yet, this December, players at VC Poker can compete with the best from the online poker community for a chance at this mind boggling amount of cash.
The VC Poker Grand Slam consists of four tournaments played out online over consecutive weekends in December. Qualifying satellites have already started at VC Poker. So, if you want to get into the big one 'on the cheap', head over there as soon as possible to win your seat. Each of the four tournaments offer a guaranteed prize pool ranging from $50,000 to $100,000
Any player who is good enough to win all four Grand Slam events can expect to collect a whopping $10,000,000. Although that sounds a tough task, rightly so too, there are other prizes for players finishing on the final table in more than one tournament.
VC Poker say their Grand Slam event has been inspired by the prestigious Grand Slam events in golf and tennis. Bonus prizes range from $100,000 to $5,000,000.
Victor Chandler said, "Until now, the world's best online poker players have had to compete in land-based tournaments to win a prize of this magnitude. With our $10 Million Grand Slam, VC Poker.com is proud to introduce an event that not only offers online poker's richest prize to date, but also introduces a unique competition to find the world's best player in their preferred online setting."
If players compare this event to the WSOP main event they will find their odds of winning the big one are considerably better at the VC Poker Grand Slam. With a maximum of 4,000 players in the Grand Slam compared to 8,000+ fields at the WSOP the odds speak for themselves.
Lee Ferris, VC Poker.com Marketing Manager, said, "The $10 Million Grand Slam will excite online poker players everywhere with the offer of the biggest ever online poker prize. We now look forward to the spectacle of the world's poker players from novice to seasoned professional competing for $10 Million and the unique achievement of becoming poker's first Grand Slam Champion. In addition, we're also offering unique sponsorship opportunities to players who demonstrate consistency in their play, giving them the chance to win as much as $250,000 and the opportunity of becoming a professional player sponsored by VC Poker.com."
The first Grand Slam event takes place on December 3rd.
Ed note: Download VC Poker now and take a shot at the VC Poker Grand Slam. We'll throw in a $500 bonus for new account holders too.