Tribeca Tables Purchased by Playtech for up to $139,000,000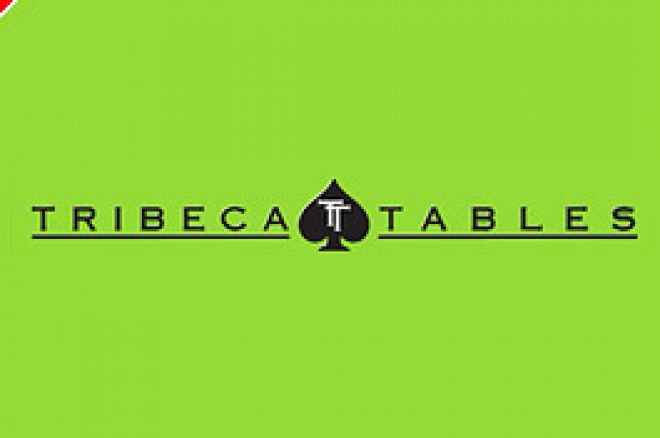 Consolidation in the poker industry accelerated today with the news that leading European online poker network and software provider, Tribeca Tables Europe Limited, is selling its poker business assets to one of its main rivals, Playtech Limited.
Playtech Limited, Cyprus-based but quoted on the London AIM stock market, is an international designer, developer and licensor of software for the online and land-based gaming industry and supplies its poker platform to the likes of Titan Poker, Poker770, CD Poker, USA Poker, Poker Ocean and Betfred Poker (including a bespoke Manchester United version). Playtech is also a leading developer in the online casino, bingo, mobile gaming, fixed-odds games, live gaming and land-based kiosk network markets.
Tribeca Tables Europe Limited is a privately-owned software designer that provides an online poker platform to several leading poker rooms such as VC Poker, Paddy Power Poker and Bowmans Poker. Recently, Tribeca merged with the Tain Poker Network which includes a strong Scandinavian following including Expekt.com.
The eventual cost of this purchase to Playtech is subject to the revenue generation performance of the Tribeca assets over the coming year following the acquisition. The parties have agreed a maximum purchase cost as high as $139,000,000 but this would only be payable given an exceptional performance. At current performance levels, the cost would be a smaller but still considerable $75,000,000. The eventual outcome may end up somewhere in between.
Playtech Limited is paying the consideration in cash in four instalments. The first is payable upon satisfaction of specific conditions. The second, third and fourth payments are to be made respectively on the 9th, 18th and 24th month intervals, after the date of the agreement.
The Tribeca business assets being acquired by Playtech are extremely profitable. In the calendar year 2005, Tribeca cleared a gross profit of $5,300,000 on turnover of just $6,200,000 but, in a measure of its growth since then, Tribeca reports that in the last three months alone a gross profit of $3,400,000 was made from turnover of $3,900,000 (figures not audited).
Once Playtech has acquired the business assets of Tribeca, it is intended that the Tribeca online poker operators will be migrated to Playtech's platform within six months.
Playtech says that it "…expects that synergies between the two companies will lead to significant savings in respect of the additional costs involved in supporting the migrated licensees. Additionally, the Company expects higher revenues to be generated by the increased player liquidity, as well as the introduction of Playtech's casino games to the migrated licensees…"
Playtech says that the acquisition will significantly strengthen Playtech's share of the global online poker gaming market and is in line with its continued strategy to diversify its portfolio and geographical reach.
The Chief Executive Officer of Playtech Limited, Avigur Zmora, said:
"This is a landmark deal for Playtech which, in one move, transforms the Company into the world's leading poker network that excludes US players. Tribeca is an outstanding fit for us and the company's licensees are operating, for the most part, in different geographical locations to Playtech's current poker licensees.
"We look forward to welcoming Tribeca's licensees and offering them the best combination of poker knowledge and world leading technology. Both Tribeca and Playtech are committed to a smooth transitional period to ensure that migrating licensees can continue to offer the most attractive poker environment for their players."
Ed note: A free $50 is yours when you download Titan Poker and deposit at least $25 into your new account