Poker in Pubs On the Way in UK

Tony Bromham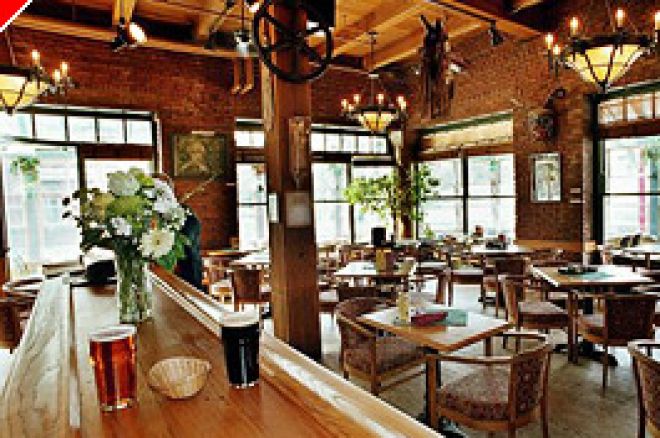 According to the Sunday Times, the UK Government is preparing the ground to make it easier for games of cards, including poker, played for cash to be allowed in public houses without breaking any licensing laws or regulations. Pubs will be permitted to hold poker games for cash as part of the gambling reforms due for introduction in 2007.
This will not however be a free-for-all resulting in people – perhaps worse for wear after a few drinks - gambling away the contents of their wallets and more. The speculation is that maximum losses permitted "per capita" in any one evening will be a nominal figure, suggested in the Sunday Times to be £10. How this is to be enforced is not discussed but it has not prevented the usual army of anti-gambling mouthpieces from adding their contributions to the debate.
Mark Griffiths, professor of gambling studies at Nottingham Trent University, says:
"Gambling and drink together are a heady mix — the more you drink, the less rational you become. I've got nothing against playing poker but if you're going to do it and drink heavily, don't be surprised if you bet more than you thought you were going to bet. Alcohol is a drug and like any drug it impairs judgment."
Similarly, the Government's official opposition were quick to score some points. Hugo Swire, Shadow Culture Secretary, said:
"With the growing problem of personal debt, the government should be warning about the dangers of gambling addiction rather than encouraging the dangerous mixture of poker and alcohol in pubs."
The Sunday Times highlighted that independent research has suggested as many as 5,800,000 people now gamble online with an average of £1,000 a year being staked on internet gambling, with a lot of it on poker.
Much is made in the Sunday Times of the fact that, quote, "internet gambling has effectively been outlawed by America". Of course, this is wildly inaccurate as no-one is breaking the law in the US by gambling online. The paper highlights the apparent contrast with the UK's own Labour Government which it says "wants to turn Britain into a 'world leader' in the field."
Currently, public houses are guided by outdated gambling laws from 1968 whereby they must apply to licensing authorities to host the likes of poker, bingo, bridge and other games, where the outcome is dependent on an element of luck. Rather ludicrously, dominoes and cribbage are exempt from the rules despite having a huge dependence on chance for their outcomes.
From late 2007, the Gambling Act will dispense with the need for public houses to have a special permit to host games of chance played for cash. However, activities incorporating a house banker such as roulette and blackjack will not be permitted. Similarly, pubs will not be able to take a rake or other direct financial benefit from any games played and children will be specifically excluded from joining in.
As UK Poker News has previously reported, national pub poker leagues are springing up already in the UK with landlords clearly expecting more custom at the bars. Critics argue that keeping an eye on whether maximum stakes are being adhered to in practice will be impossible.
The Culture Department's line is, according to the Sunday Times:
"The government does not believe permitting people to play poker in pubs for very small stakes (a few pounds per head) puts at risk any of the three objectives of the Gambling Act: protecting the vulnerable, keeping out crime and keeping games fair."
Ed note: You can play for low stakes with your Free $50 that is immediately yours when you download Titan Poker using Poker News exclusive deposit code UKPNEWS