$1,000 Added "007 James Bond" Tournament at Ladbrokes Poker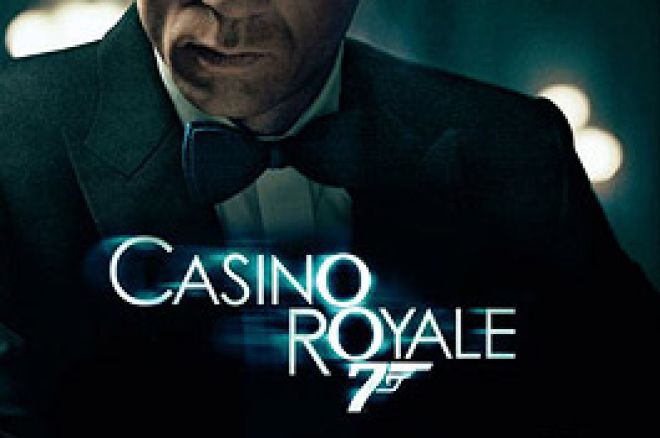 Word is out from a secret source that Ladbrokes Poker has secured the services of 007 James Bond who is to put himself directly in the firing line as a bounty in a special online tournament being held on Ladbrokespoker.com on Thursday 23rd November.
The good news for all potential assassins is that Ladbrokes Poker is adding $1,000 to the prize pool and it will only cost $5 and change to enter! Yes, this is a Texas Hold'em Freezeout tournament – so you have absolutely no rebuys to finance - and Ladbrokes will be lining up a juicy reward for anyone deadly enough to knock off our hero!
The successful player who captures Bond's head on a plate will receive $250 in cash plus an exclusive Ladbrokes Poker Chip Set. Not too bad for a fiver. But that's not all! With a generous Grand in crisp notes added by Ladbrokes Poker, the prize money overlay for the $5 entry is as attractive as one of Mr Bond's ladyfriends.
Most secret agents working for the bad guys would fear coming up against James Bond especially if he is aware you are out to get him! Do not be afraid. The James Bond you are after is not Daniel Craig of "Casino Royale" fame but a chap called…well, James Bond! He works in Surrey and is a regular online player at Ladbrokespoker.com. That makes him mortal and the prospect of capturing the $250 plus Chip Set bounty prize becomes even better!
In their wisdom, Ladbrokes Poker has invited assorted media hacks from the poker world to take part too. Hopefully they will make themselves known to the regulars at Ladbrokes and all the other opportunistic enemies of Bond.
This special online event takes place at 19.40 GMT on Thursday 23rd November at the home of one of Europe's busiest poker rooms, Ladbrokespoker.com.
Ed note: For an endless supply of special tournaments and a $100 new deposit bonus, download Ladbrokes Poker, home of the Poker Million