A Day for Gamblers to Reflect

Tony Bromham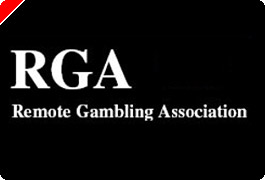 Today (29th November 2006) has been designated a Responsible Gambling Awareness Day to highlight the importance of gambling responsibly and to highlight help available to "remote gamblers" who might develop problems.
The Day has received support from members of the Remote Gambling Association and many of the industry's biggest names who are undertaking activities designed to raise awareness about responsible gambling. Gambling operators are posting information online and also directly communicating with their customers, raising funds and using their advertising media to that effect for The Day.
For the vast majority of people, gambling is a safe, harmless, entertainment and leisure activity, but the RGA's members want all of their customers to gamble responsibly, to gamble within their means and to be aware of the advice and information available which can prevent irresponsible gambling.
The Remote Gambling Association was established on 1st August 2005, following the merger of two other associations, ARGO and iGGBA. It has 34 full members and an affiliate programme. Representing the world's largest and most well-known remote gambling companies, the RGA provides the industry with a single voice on all issues of importance to regulators, legislators, and other key decision makers around the world.
Membership is open to all operators and software suppliers who are licensed and operational for gambling purposes in the EEA countries, the Channel Islands and the Isle of Man.
The RGA's website (www.rga.eu.com) will provide full details and resource material for the Awareness Day on 29th November. It will include information about the RGA, some case studies showing what certain RGA members are doing, those organizations that are supporting the day (including contacts at each), and facts and figures on the industry and problem gambling.
Nick Rust, RGA Chairman and Director of Betting and Gaming for Skybet, said:
"We are delighted to have organizations like the Responsibility in Gambling Trust (RIGT), Gamcare, Gordon House, and APACS (the UK Payments Association) supporting this initiative as we need to work together to help the small minority of gamblers who might develop problems.
"By encouraging responsible gambling and providing the right tools, support and information, we can raise awareness of the signs of irresponsible gambling and help individuals to make the right choices for themselves at the right time."
Richard Caborn, Minister for Sport, said:
"The Gambling Act 2005 puts a number of strict social responsibility requirements on remote gambling operators. Events like this are therefore integral to a range of measures that a socially responsible industry should be undertaking to help prevent problem gambling as well as inform people about the help available to them if they do develop a gambling problem."
The first Responsible Gambling Awareness Day also aims to highlight the range of activity already taking place on an ongoing basis to prevent and tackle irresponsible gambling and support organisations such as Gamcare, RIGT and Gordon House.
Clive Hawkswood, Chief Executive of the RGA, said:
"No one could accuse our members of paying lip service to issues associated with responsible gambling. They already abide voluntarily with our codes of practice on social responsibility and age verification and one of the main aims of the Awareness Day is to raise the profile amongst their customers of the self-help measures that are available on websites and the sources of specialist help should they ever need it. The day is not an end in itself, but part of an ongoing process."
Ed note: There are plenty of play tables, freerolls and low stakes games on offer when you download Everest Poker