London Cabs to get Interactive Poker

Paul Sandells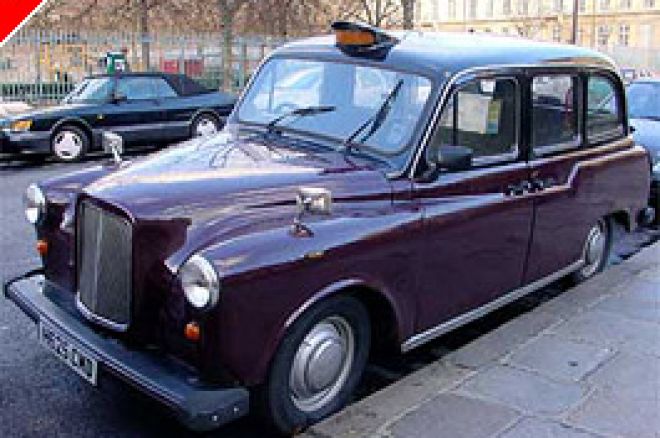 The famous black cabs of London are to get the Full Tilt Poker treatment courtesy of Cabvision. Passengers will soon be getting lessons from the Full Tilt professionals as they travel to their destination.
As more and more online poker rooms switch focus to the European poker market, following on from the recent American legal problems, many sites are looking for more unusual ways of advertising to potential poker players. Many black cab passengers in London will be used to advertising being forced upon them as they travel around the capital. Few will have experienced anything like the campaign planned by Full Tilt Poker.
Full Tilt and Cabvision have joined forces to launch an interactive poker series for London taxis. The service will show Full Tilt's "Learn from the Pros" series which features tips from the FT professionals and interactive quiz.
Tom Paton, Cabvision Digital Media Sales director of sales and marketing said, "We are delighted that Full Tilt Poker has taken advantage of so many of the things that Cabvision can offer. A combination of audience, system flexibility and the right message makes this a great marketing fit."
Just incase watching the Full Tilt Poker content during the journey didn't hit home, passengers can expect Full Tilt Poker branded receipts from their driver. A "take away" reminder of the poker room's web site URL perhaps?
"The campaign will really get the message across to serious poker players in London and boost Full Tilt Poker's profile and share of voice. This is one of the biggest campaigns to date on Cabvision and shows its ability to attract big-spending, younger consumers." concluded Paton.
Ed note: Why not pick up $50 for FREE when you download Titan Poker? There are no wagering requirements, it's just free cash!