Cindy Margolis Brings Glamour to Tropical Poker

Paul Sandells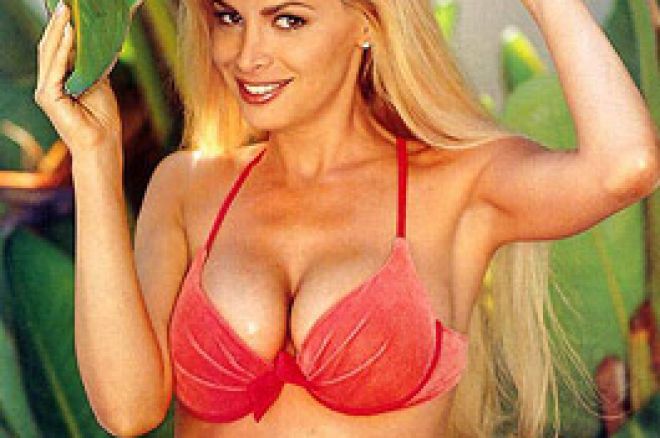 Playboy cover girl Cindy Margolis, has agreed a deal with online poker room, Tropical Poker. The 'exclusive poker representation agreement' will see Cindy remain the face of Tropical Poker up until the 2007 WSOP.
Many critics have described poker as the new rock n roll. Poker is fashionable, poker is cool. However, until recently poker has lacked a certain sex appeal. Pamela Anderson dropped in and out of poker faster than you can say "Tommy Lee". Actress Jennifer Tilly has proven sexy celebrities can have great success in the game. Now Playboy cover girl Cindy Margolis, one of the most searched for names on the Internet, has hopped aboard the bandwagon.
Cindy will represent the Tropical Poker brand in the press. She will also play in poker events, including the 2007 WSOP, alongside playing online in the Tropical Poker site. Also promised are media interviews... UK Poker News writers have their fingers crossed!
Cynthia Popov, PR manager for Tropical Poker said, "We are very excited to be working with Cindy Margolis. She has tremendous popularity both on and off the Internet, and we are thrilled to have her represent us in the media, at special events and in the online community."
Cindy is due to feature on the cover of Playboy Magazine this month. A move which will surely increase her popularity on the Internet and boost the exposure of Tropical Poker.
Cindy said, "I am positive that the Tropical Poker brand will suit me very well, and I look forward to being a representative for them. I couldn't be happier to join the Tropical Poker team."
Cindy recently played at the ABC Pro-Am Equalizer and also at the 2006 World Series of Poker. American lady poker players may have also noticed her on the cover of Woman Poker Player Magazine in recent times.
Ed note: Feeling frisky? How about $50 FOR FREE? when you join Titan Poker