The Final Ten Take Their Seats in Singapore.

Paul Sandells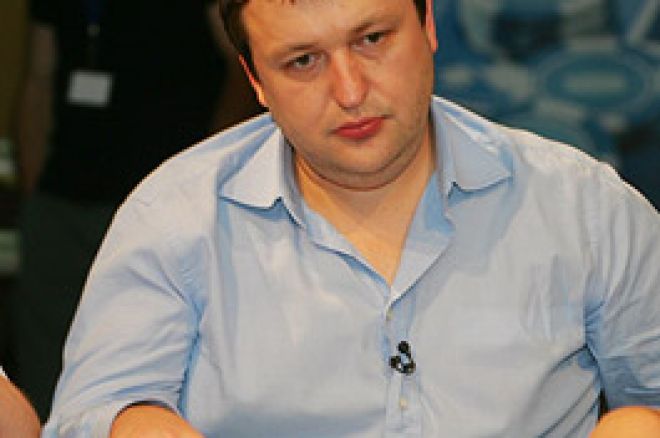 The biggest poker event to hit the shores of Singapore is nearing completion. The final table ten has been decided with a mostly unfamiliar list names apart from one, Tony G.
The Betfair Asian Poker Tour has been an outright success. Players from around the world descended on Singapore for a crack at a very healthy prize pool. The huge field has been whittled down to just ten players, all competing for the first place prize of over $450,000...
...and what an unfamiliar field of finalists it is. That is, of course, apart from Tony G. The Australian motormouth that everybody loves to hate has a healthy chip stack and a great chance at lifting the Asian Poker Tour title. Regular readers of UK Poker News will also know Jeff Kimber who is well in contention.
Also on the final table is another name some poker fans may recognise: Lee Nelson. Nelson is well known to Tony G, who is taking nothing for granted, he said, "I am mainly worried about Lee Nelson. He is a really strong player, he is a friend, I know him well. But these Singaporean players are really good too."
However, the current chip leader is Samuel Lehtonen from Sweden. The confident Swede has amassed a good chip lead and looks a strong favourite for the title. However, until now, Lehtonen hasn't faced Tony G. across the felt. Tony has been in great form and when the two meet it promises to be a fascinating affair.
The current chip standings are:

Samuel Lehtonen - 897,500
Tony G – 717,500
Ang Pang Leng – 309,000
Lee Nelson – 257,000
Hans Vogl – 250,500
Jeff Kimber – 240,000
Brandon Walls – 243,000
Mark Wheat – 101,000
Neil Yong – 98,500
Henrik Dahlgarrd – 74,000
The pay out structure is:
1st - $451,700
2nd - $233,200
3rd - $116,600
4th - $102,000
5th - $87,400
6th - $72,900
7th - $58,306
8th - $43,700
9th - $29,200
10th - $17,500
Ed note: Qualify for great events like the Asian Poker Tour when you download Betfair Poker