UK Government Minister Hits Out at US Online "Prohibition"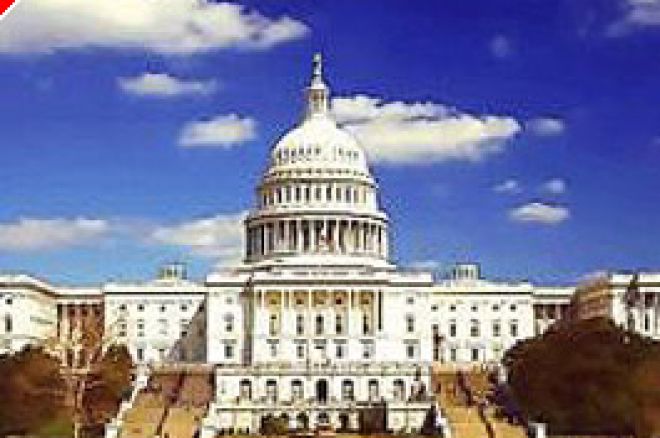 UK Culture Secretary, Tessa Jowell, has spoken out against the heavy-handedness of the US Government's approach to online gambling and in creating what she calls "The New Prohibition". Jowell stated her views at the beginning of an international summit being held in the UK today at which representatives from various countries around the world are gathered. Its purpose is to generate discussion about online gambling and its global impact on the economy.
Incredibly, in what can only be described as an act of arrogance, the USA refused to send a delegate!
The summit is intended to discuss the challenges posed by online gambling, including the protection of children and other vulnerable people. Other items include the possibility of internationally agreed minimum standards.
Speaking before the start of the summit, Mrs Jowell cautioned that the US's approach could cause a big rise in unregulated offshore sites and that a regulated industry would be a better prospect for protecting gamblers than the effects of outlawing the practice.
Jowell said, in relation to the US developments:
"It is the new prohibition. In relation to gambling, you have three choices;
- you allow the market to rip, which some jurisdictions do;
- you prohibit, which some jurisdictions do;
- or you regulate.
"The risks of prohibition, I think, are very well established. Our concern is that if internet gambling were to be prohibited, it would be driven underground and precisely the kind of protections that we want to extend to people would be impossible."
In an interview with the BBC, Mrs Jowell also said that there were 4,000,000 online gamblers in the US and that technology is such that it would be possible to evade authorities' attempts to control their activities.
Next year, there is new legislation being introduced into the UK which will make it easier for "super-casinos" and online gaming companies to situate themselves onshore. These organisations will have licences that include strong responsibilities towards protecting society from problems associated with gambling, such as under-age participation. Other protections will include a duty to inform a player how much time and money they have spent online. There will be an independent gambling commission overseer to keep tabs on this.
In reference to this, Mrs Jowell said;
"This is a very important debate. More people are gambling. What we have to ensure is that, as more people gamble, we don't see an increase in the number of people suffering from addiction.
"This will be part of the drive that we're trying to create - better informed gamblers but also online gambling companies that are prepared to sign up to very tough codes of social responsibility, and they in turn benefit from the reputation benefits that come with agreeing to operate within that kind of framework."
Amongst those at the summit are representatives from many of the offshore locations that have benefited their economies substantially by encouraging companies to site there. Antigua is one such island and has been at the forefront of attempts to bring the US into line under World Trade Organization rulings.
The leader of Antigua's WTO legal team, Mark Mendel said
"We believe that once the United States ultimately comes into compliance with the WTO rulings in Antigua's favour, which it must, you will see the AIM-listed companies re-entering the American market via subsidiaries or affiliates located, licensed and regulated in Antigua."
Adrian Scarfe, a spokesperson for Gamcare which is a UK organisation that offers advice to gamblers, said;
"I think it's a complicated and ambitious project the government has started on but I think well worth doing. Basically it's much, much better to have regulated gambling than unregulated gambling - that goes without saying. We would much prefer people, if they are going to bet online, or gamble online, to do it on sites that are well-regulated and socially responsible."
Ed note: Well-regulated online gaming is available when you download Mansion Poker. Grab a $1,000 bonus and play for a seat at the $2,000,000 Poker Dome