Tribeca Tables in Merger with Tain Poker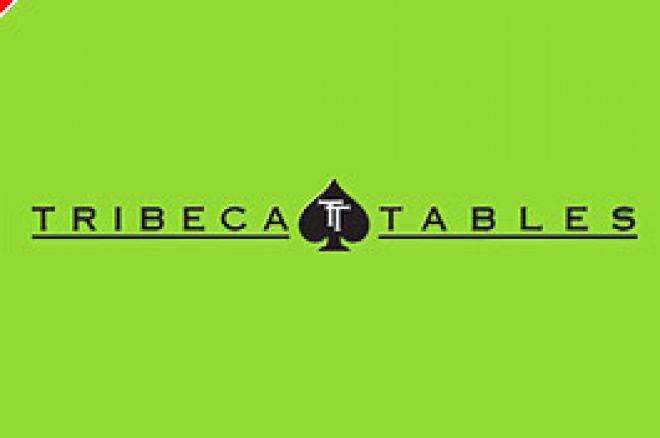 Tribeca Tables Europe Limited, based in the Channel Islands, and a leading poker platform provider to many of the online poker brands familiar to UK and Irish players, such as Bowmans Poker, Paddy Power Poker and VC Poker, has announced that Tain Poker Network, a leading gaming solutions provider with strengths in Scandinavia, is to join forces with Tribeca Tables.
The merger will result in the existing Tain Poker Network partners migrating their players to the Tribeca Tables platform. Both parties state that the need for greater liquidity is "the single most important component in a long term competitive ePoker offering."
The Tain Poker Network includes, as its most dominant partner, the fast expanding Expekt.com, with its strong Scandinavian roots. This geographical area is also a strong factor for Tribeca.
Steve Cook, European Managing Director of Tribeca Tables said:
"We have been working for some time to reach into the lucrative Scandinavian poker markets. Signing with Tain and bringing on board Expekt.com has allowed Tribeca to take a firm foothold in these countries. We are very pleased to complete a significant deal with Tain."
Erik Ahlberg, Chief Executive Officer of the Tain Poker Network, said:
"This manifests a natural next step in our effort of building a world class poker offering and we will now be able to welcome our customers into one of the strongest networks in the world, positioned to lead the coming phase of consolidation."
Tain, as a whole, also develops Sports and Casino software, and this will continue to be driven by Tain. It is only the remaining Tain poker skins that are to be migrated onto the Tribeca platform.
With the recent shocks delivered to the online poker world by the passing of the "Unlawful Internet Gambling Enforcement Act of 2006" into American legislation, consolidation in the poker industry is now accelerating. Steve Cook of Tribeca sees this as a positive for his company:
"As we are currently witnessing, the poker business is starting to consolidate. Tribeca feels that the company is correctly positioned to take advantage of a consolidating market". 
Ed note: Take advantage of a wider range of players when you download Bowmans Poker and earn a handy $150 bonus!