Spanish Poker News Is Launched!

Tony Bromham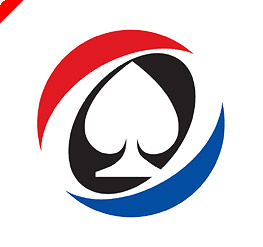 Less than a week after welcoming our Estonian edition, Poker News is very pleased to announce the launch of the Spanish Poker News website, https://es.pokernews.com!
If you play at any number of the dedicated European online poker rooms, you will soon appreciate that the Spanish population enjoys its poker, and in big numbers. Like many of their compatriots and neighbours in Mediterranean Europe, Spanish poker players can play fast and furious and, most refreshingly, with a sense of fun and gamble! What better example is there than Juan Carlos Mortensen who made no less than three final tables at this year's World Series of Poker!
Spain is therefore a natural home for a dedicated poker website bringing the latest news, events and exclusive promotions from the poker world to the Spanish people in their own language.
Poker News Chief Executive Officer, Damon Rasheed, said:
"I am delighted to welcome the Spanish language edition of Poker News to our extensive European language network of poker websites. I know from playing in some of the European online poker rooms that the Spanish love to play poker so it is natural to think that they will also enjoy having a local language resource dedicated to poker. Spain Poker News will also offer opportunities for Spanish players to win seats at major live tournaments such as the Aussie Millions through exclusive Poker News freerolls and similar promotions."
Spain Poker News joins our extensive network of multi-language poker websites. So, alongside the English Language editions from the USA, UK and Australia, you will now find a comprehensive suite of European language offerings from Germany, France, Italy, Holland, Russia, Sweden, Poland, Norway, Finland, Denmark, Greece, Portugal, Estonia and now Spain. There are also Asian editions from China and Japan.
All of these sites can be accessed from the drop-down menu at the top right corner of this page.
Ed note: There are still seats on offer for the $1,000,000 Poker Dome Tournaments in Las Vegas. Download Mansion Poker to play in the qualifiers!