SDPT Elsinore: The Danish Bring Home the Bacon

Tony Bromham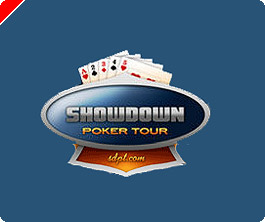 You would be forgiven for believing that the Showdown Poker Tour had disappeared without trace, especially after all the recent postponements and cancellations in Trouville, France and Tallinn, Estonia. With both the English and Irish events earlier this year attracting only 23 and 21 players respectively, it was looking fairly grim for the Elsinore, Denmark event scheduled for last weekend.
The hurdles set up before it were widely considered to be the steep buy-in of €5,000 + €550, the past track record of the Tour itself plus the immediate attraction of the far greater established European Poker Tour and its Irish Masters Main Event being held less than a week later. Would the Showdown event even happen?
Yes, it did go ahead amidst a complete lack of publicity so far as we can gather here at UK Poker News. A grand total of 36 players entered, which is a record!
This is a very short report itself as we have only the basic information to hand from the Casino Marienlyst – the results!
The make-up of the field was predominantly Danish and Scandinavian and this is reflected in the final outcome which resulted in five cash winners and a victorious Dane!
1. Henrik Witt (Denmark) - €69,120
2. William Thorson (Sweden) - €43,200
3. Allan Otte (Denmark) - €25,920
4. Rehne Pedersen (Denmark) - €19,010
5. Peter Fisher (Denmark) - €15,550
Congratulations to these players for their achievements beating the rest of the field which included members of the Hendon Mob!
The next, and currently only, event left on the Showdown Tour is the Grand Final at the Casino Esplanade in Hamburg in late November. This looks to have been set up as a rival event to the EPT Grand Final as it is a huge €10,000 + €500 entry fee. The original publicity prior to the Showdown Tour suggested that a €3,000,000 prize pool would be on offer but the expectation of a field of 300 players seems a little far-fetched as things stand with less than a month to go. We will endeavour to glean what information we can about this event as it approaches.
Ed note: Scandinavian poker is available in abundance when you download EuroPoker where a 100% deposit bonus can be yours