Neteller Expands in Europe and Asia; Still Reviewing the US

Tony Bromham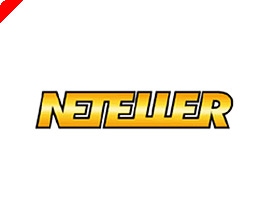 Neteller plc, the Isle of Man-based e-wallet company beloved of online poker players the world over, has issued a positive third quarter trading update and stated the latest position regarding its position on US trading.
With regard to the quarter ended 30th September 2006, this all related to a period before the bombshell of the "Unlawful Internet Gambling Enforcement Act of 2006" hit the landscape, so the numbers are extremely good in global terms.
However, because of the fracture caused by the potential loss of the vast US gaming business, investors are having to re-appraise the situation and online gaming players in America are anxious to see if Neteller will continue allowing them to transfer funds to the online companies that still, at this time, allow them to play.
Ron Martin, President and Chief Executive Officer of Neteller plc, said:
"Neteller has performed well during the third quarter of 2006, continuing to grow its business both geographically and extend its reach to new customers and merchants. However, the impact of the recently passed Unlawful Internet Gambling Enforcement Act in the US is likely to change the future direction and nature of our business fundamentally. While we have continued to see strong sign ups and fees during October, Neteller is constantly re-examining its position with regard to the US market and its provision of services to that market is currently under review. As previously stated, Neteller, a company registered outside the US, will comply with the Act and its related regulations as if it were subject to the Act's jurisdiction. We will keep our shareholders, merchants, customers and employees informed of any developments during this challenging period."
For the record, the third quarter numbers and other statistics look like this:
- Average daily sign ups for the quarter: 3,218;
- Total customers at quarter end: 3,188,650;
- Non-US customers represented 33 % of total sign ups of 293,465 in Q3 2006 with Europe accounting for 19 %, Canada 8 %, and Asia/Rest of World the balance of 40%;
- Total active customers in quarter: 619,550, up 16 % from 535,853 in Q2 2006;
- Average daily receipts from customers: $5.31m, up from $4.66m in Q2 2006;
- Revenues $66.7m, up 48 % over Q3 2005;
- Gross margin for quarter of 71.8 %;
- Income before tax $32.5m;
- Net income after tax: $30.8m;
- Net margin 46.1 %
- EPS for quarter $0.257 per share vs $0.196 in Q3 2005;
- Cash available to Company at 30 September 2006 was $199.2m
- October sign ups and fee generation continuing
- Increasing presence in Europe through localisation roll-out strategy
Ed note: European players will have no trouble playing when they receive their free $50 after downloading Titan Poker using the code UKPNEWS.