Ladbrokes Rub Salt in American Wounds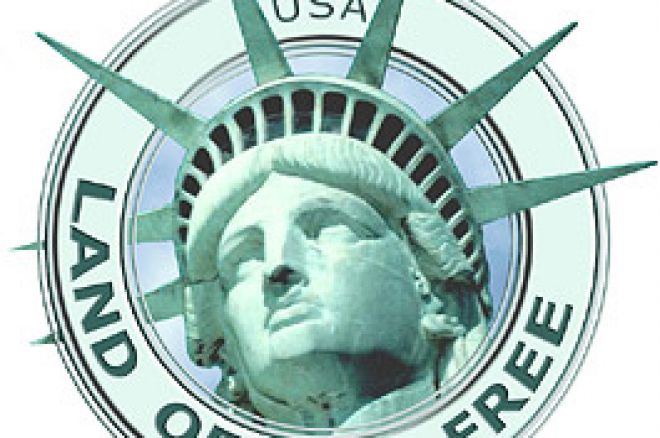 Ladbrokes Poker took a swipe at rival online poker rooms who have stopped accepting customers from America. In a statement to affiliates across Europe, Ladbrokes said, "It's not just Golf where Europe will leave America standing still".
Ladbrokes Poker have never accepted players from America since they opened for business in May 2002. Executives from the poker operation must have been smiling last Friday as US President George W. Bush signed the Safe Port Act, marking the bill's passage into law.
The statement was quick to settle any worries players at Ladbrokes might have. It read:
"As a non-US resident you are correct to interpret that this will not affect your continued enjoyment of online gaming activities at Ladbrokes. However in an attempt to clarify the situation from a players' perspective we have produced this summary of what the current position is and what factors European players need to be aware of to ensure their continued enjoyment of online gaming."
"Those poker rooms that have to date accepted customers from the USA have been forced to take one of two courses of action:"
"Immediate withdrawal of services to residents of the USA
Publicly listed companies such as Partypoker.com and 888.com, Poker Networks including Cryptologic (Betfair, William Hill) and payment provider Firepay, have already implemented an immediate withdrawal of their services to residents of the USA. For the poker rooms this will mean a significant reduction in their player numbers but may mean they are legally compliant within their remaining markets."
"Continuing to accept deposits from US players in spite of the Safe Port Act
Many non-public listed companies have taken a different interpretation of the Act. They have concluded that the Act does not alter the U.S. legal situation with respect to the offering of online poker games to US residents. This interpretation has yet to be tested in the courts. It should be noted that financial institutions such as Barclays and Royal Bank of Scotland have advised their corporate clients that they are not prepared to do business with companies that take online wagers from the United States. This contradiction in approach may lead to difficulties in processing deposits and withdrawals for these operators."
The statement then went on to descrive the impact of the bill on Ladbrokes Poker. In short, there is no negative impact for the online poker room or Ldbrokes gaming in general.
The statement concluded, "Don't forget, unlike some other operators, we have always kept all our customer balances in totally segregated accounts, meaning that no matter what happens your funds are safe at Ladbrokes."
Ed note: Download Ladbrokes Poker and get a $100 deposit bonus when you open your new account