Aussie Millions Freeroll at Poker.com

Paul Sandells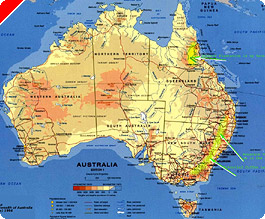 To celebrate our room review of Poker.com we've negotiated an outstanding freeroll tournament for our readers. Join us at Team Poker News for a FREE trip down under to the Aussie Millions.
Whether you're home or away, you'll always have a bonza time with Team Poker News. This winter we've got another hot freeroll for a seat in the Aussie Millions on offer. Poker.com have joined forces with with us to provide seats to the greatest tournament in the southern hemisphere.
Our Aussie Millions packages are worth $12,000. So, settle back, throw another shrimp on the barbie and take a look at how you can get yourself eligible for this freeroll at Poker.com
Poker.com Aussie Millions Freeroll on December 3rd 2006
Just download the software from one of the links on UK Poker News. Next, create a real money account and make a deposit. In the 60 days prior to the event starting, just earn 2000 Comp Points from your play and you will be eligible for a seat in the freeroll.
Steven van Zadelhoff, from Holland has already won his seat in the Aussie Millions with Team Poker News and Poker.com. The 27 year old Dutch professional joins a dozen other players from Team Poker News in Melbourne in January 2007, including Tony G. and Noah Boeken.
The Aussie Millions is due to be filmed and broadcast by Fox Sports Net. The six day event starts on January 14th with an anticipated $5,000,000 AUD prize pool.
Ed note: Remember to download Poker.com from our links and you could be joining Team Poker News for the trip of a lifetime!