32Red Basks in Non-US Sunshine

Tony Bromham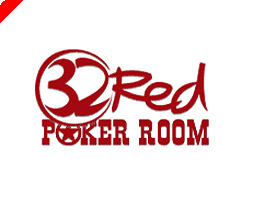 32Red plc, the owner of 32Red Poker and the Bet Direct sportsbook, has reported that's its poker and sportsbetting businesses continue to grow, unaffected by the Stateside ructions.
In its third quarter Trading and Strategy Update, 32Red said its total revenues for the 3 months ended 30th September 2006 increased by nearly 56% over the corresponding period in 2005 to £4,200,000, which included a 77% increase in its relatively new poker business to £400,000.
The company says the recently acquired Bet Direct sportsbook continues to be integrated and the software platform has been migrated to Gibraltar where 32Red has its operations. Bet Direct has never had exposure to the US market so is unaffected by the terms of the "Unlawful Internet Gambling Enforcement Act of 2006".
32Red states that it has a strong and established UK presence and that it considers an expanded but focussed marketing drive – including the shirt sponsorship of Barclays Premiership football team, Aston Villa – along with the Bet Direct acquisition, will be the key to performance in the future.
32Red issued some Key Performance Indicators (KPI) for the quarter:
- Active customers in the third quarter grew to 49,898 (Q3 2005: 6,708)
- Casino active players - 8,932, up 133 % on 2005
- Poker active players - 7,695, up 168 % on 2005
- Bet Direct active customers - 33,271 active in Quarter 3 2006
- New casino players increased by 185 % to 5,452 (2005: 1,915)
- New poker players increased by 138 % to 3,812 (2005: 1,603)
- Total new Bet Direct customers of 9,724
- Third quarter casino player yield of £251, poker player yield of £52 (Q2 2006: casino of £396; poker of £39)
- Cost per acquisition for 32Red (including affiliate costs) of casino £137 and poker £21, compared to first half 2006 of casino £160 and poker £31.
The Chief Executive of 32Red, Ed Ware, said:
"We are pleased to report that the business has continued to recover from the industry-wide dip experienced in and around the 2006 FIFA World Cup. Recent trends in the business are encouraging and our daily average performance in activity rates, revenues and new real money players are progressing. We are currently experiencing particularly strong levels of new real money player sign-ups at the casino and poker room supported by our sponsorship of Aston Villa which has markedly increased brand recognition and our profile.
"Much has been achieved at Bet Direct and its integration and development remains on track. The online sportsbook was successfully migrated to Gibraltar in September and 32Red took control of the vital URL, www.betdirect.com, on 1st October. A review of Bet Direct's pricing and liability management strategy is in progress and areas of margin improvement have already been identified and acted upon.
"32Red is an established player in the UK market and the recent developments in respect of the American market supports our longstanding strategy of marketing the brand to the UK audience. The Board believes that our strong UK presence through the 32Red brand, our sponsorship of Aston Villa and the recent acquisition of Bet Direct positions the Group well for continued development and progress."
Ed note: Download 32Red Poker for an instant no-strings $10 bonus