PokerStars WCOOP Preview

Greg Hill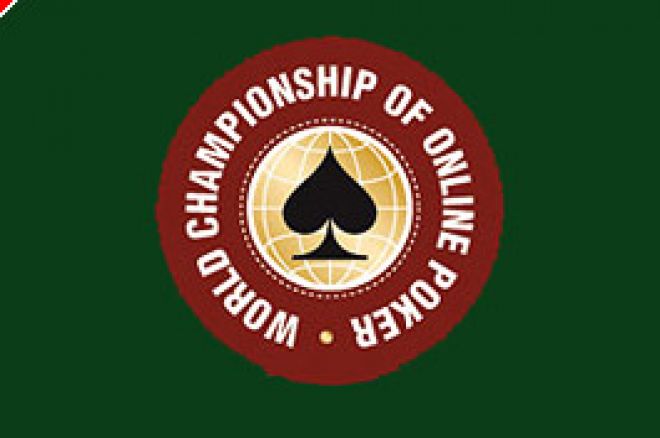 The largest poker tournament series held online; the PokerStars World Championship of Online Poker (WCOOP) gets under way this month. It runs from Saturday September 16th right through to Sunday October 1st. Last year, PokerStars hosted 15 events, which comprised the 2005 WCOOP and guaranteed $8,000,000 in prize money. In 2006, the 5th annual WCOOP will boast 18 events and guarantee an overall prize pool of a massive $10,000,000!
This on-line series of events has been designed as an on-line equivalent to the WSOP and usually runs about a month after the climax of poker's flagship event - This year is no exception. Players not only win cash prizes in the WCOOP, each event winner will receive a championship gold bracelet similar to those won by event winners at the WSOP.
This year, In addition to the normal WCOOP series format, PokerStars have added a Razz event and two H.O.R.S.E. (Holdem, Omaha, Razz, Stud and Eight or better (Stud Hi/Lo)) events, one of which will be a $5,200 buy-in tournament hosted by PokerStars player Barry Greenstein.
Although, all events are mainly medium to large buy-ins, PokerStars are not discriminating against the low roller as they are putting up $1.5m in free WCOOP seats through their VIP Players Club and through Frequent Player Points Freerolls. In addition to the free seats, there are satellite qualifiers available, which run all day every day for as little as $3, thus providing huge value for those players who may not quite have the bank roll to directly buy-in to some of these fantastic events.
This year's WCOOP is set to be the biggest yet. It has grown year on year since the inaugural festival in 2002 where first prize in the Championship Event was $65,450. Its popularity is now huge and prizes have got bigger and bigger – first prize in last year's Championship Event was $577,342 and is anticipated to be even bigger this year, so make sure your not too late to book your seat in this year's event.
Below is the full schedule for this year's WCOOP.
DAY
DATE
EVENT
BUY-IN
GUARANTEE
Saturday
September 16
Razz
$215
$100,000
Sunday
September 17
No Limit Hold'em
$530
$1,500,000
Monday
September 18
Pot Limit Omaha (rebuys)
$320
$400,000
Tuesday
September 19
No Limit Hold'em Match Play
$215
$300,000
Wednesday
September 20
Limit Omaha High/Low
$530
$300,000
Thursday
September 21
No Limit Hold'em (rebuys)
$215
$1,000,000
Friday
September 22
Limit Hold'em
$215
$200,000
Saturday
September 23
HORSE
$215
$100,000
Sunday
September 23
Pot Limit Hold'em
$530
$400,000
Sunday
September 24
No Limit Hold'em
$1,050
$1,000,000
Monday
September 25
Seven Card Stud
$320
$100,000
Tuesday
September 26
Pot Limit Omaha8
$320
$200,000
Wednesday
September 27
Pot Limit Hold'em
$320
$400,000
Thursday
September 28
Seven Card Stud High/Low
$530
$200,000
Friday
September 29
Pot Limit Omaha
$530
$300,000
Saturday
September 30
HORSE
$5,200
$100,000
Sunday
September 30
Limit Hold'em
$1,050
$400,000
Sunday
October 1
No Limit Hold'em
$2,600
$3,000,000
Ed note: Download Poker Stars and play in this months WCOOP