Tony G Launches Online Poker Room

Paul Sandells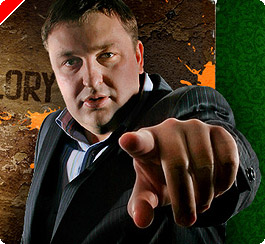 Poker 'bad boy' Tony G. has entered the online poker market with the launch of his new poker room. Tony G Poker offers a new angle on online poker with an array of games not found on many other sites.
Many poker players dream of taking on Tony G. at the felt. Unfortunately, bank roll restrictions cause the average player to miss out on this opportunity. Players are left to watch on and dream of the day they can bust the guy that everybody loves to hate, knowing it's unlikely to occur any day soon!
Well, that day just arrived thanks to the launch of Tony G. Poker. Want to get revenge for Surrinder Sunar? Or give Tony a rub down? Now's your chance! Tony has regular guaranteed tournaments, often creating huge over lays and great value for players. Not only that, but when Tony plays in these tournaments and he gets knocked out, he coughs up a $100 bounty to the player who beat him!
Tony G. Poker has just been reviewed on UK Poker News, so check out our low down on the poker room for all the information you need to get started and what to expect when you're playing.
One aspect of the poker room many players will enjoy is the huge array of games. Sure, you can get the regular Hold'em, Omaha and Stud games. Also available is Razz, 2-7 Triple Draw Lowball and the hugely fun Dealers Choice games.
Tony G. Poker resides on the Games Grid network.
Ed note: Download Tony G Poker and take on Tony himself, we'll even throw in a $400 bonus.