Sunday Tournaments – Round Up

Greg Hill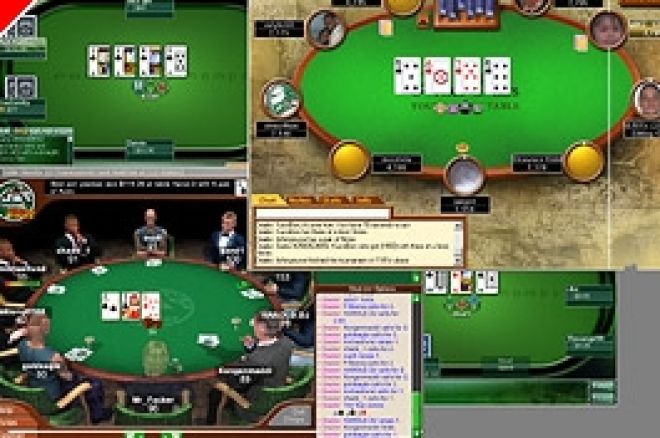 The PokerStars Sunday Million attracted another bumper field this week as 5699 players anted up the $215 entry fee to play for a share of the $1.1m prize pool on offer. After nearly 10 hours of play the result was still not settled and the remaining two players decided on striking a deal, which meant $20k was left on the table to play for and the remaining monies contained within the top two prizes were split according to chip equity.
Once the deal was agreed upon and play resumed, it wasn't long before 'simmsux' from San Antonio, Texas emerged as the victor collecting total prize money of $156,000. Second place went to 'jalla79' from Gothenburg in Sweden, who took slightly more than the advertised first prize, collecting $103,420 – not bad for runners-up spot!
Unfortunately there were no UK players in the final 9 and a look through the results lower down shows that it was a very disappointing tournament for our home grown heroes as the competition was fiercely dominated by the American players. One notable finish was well-know US professional female player Jennifer Leigh (Jennicide) who finished in 4th place, taking home $44,500 but turning down a marriage proposal from the rail along the way. Here are the final table positions and prize monies;
1.simmsux (San Antonio, Texas) $156,000
2.jalla79 (Gothenburg, Sweden) $103,420
3.Doc Deal 103 (Middletown, CT) $56,990
4.jennicide (Wilmington, DE) $44,500
5.mortango (Herning, Denmark) $35,333
6.FileError404 (Texas, USA) $28,495
7.Axabaxa (Bergen, Norway) $22,226
8.elena_elphie (Mountain View, CA) $16,527
9.dabest247 (Elk Grove, CA) $10,258
The $215 Sunday Million on Party Poker attracted 5084 players with numbers slightly down on last week - probably largely due to it being holiday weekend in the USA. Nevertheless it still produced a whopping $1M prize fund to play for. After 9 hours of play, the result was finally settled by a 4-way deal, which was done between Muraca, raiserplay, maxextractor and imallinmom. They split just over $340,000 between them. Unfortunately due to details of the deal being confidential between the players involved, actual prize money for the top 4 positions is not made publicly available, therefore the table below shows the amounts they would have won had it been played to a finish. The actual top 4 finishing positions listed below are accurate according to who held the most chips at the time of the deal being made. Positions 5-9 reflect the actual pay-outs received as these players were not involved in the deal making. Here are the final table positions and prize monies;
1.Muraca $152,000
2.raiserplay $86,500
3.maxextractor $53,400
4.imallinmom $43,200
5.That_Does $35,600
6.zoNk777 $27,960
7.DwightSchrute $20,335
8.jaytorr $15,250
9.cherki $10,200
Full Tilt's big Sunday night event is a $200k guaranteed tournament with a buy-in of $216. This attracted nearly 1200 entrants and created a prize pool of almost $240,000. Congratulations go to joanie007 who took just under $54,000 for first place. – Not bad for 7 hours work! Here are the final table positions and prize monies;
1.joanie007 $53,595
2.tilitjonas $33,943
3.mylesfdo $25,130
4.reallywow $19,651
5.CaseyTheKid $14,887
6.geeforce1 $10,719
7.Solon07 $7,146
8.showtime25 $5,359
9.normondo $3,811
Congratulations to all winners and good luck to those that will be trying to emulate them next weekend when the Sunday tournaments start all over again – and remember you can qualify for these $215 buy-in tournaments for as little as $3 on all of the above sites.
Ed note: Play in huge games when you download Mansion Poker and claim a $1000 bonus