Tales From The Felt: EPT London

Stuart Rutter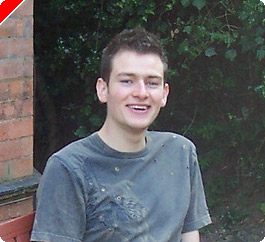 UK Poker News welcomes back talented young Birmingham poker player Stuart Rutter, after a summer break, with another of his detailed reports from the tables of a big tournament. This time it is the Main Event of the second leg of the European Poker Tour Season 3 played at "The Vic", the Grosvenor Victoria Casino in London.
We have already reported how the final table was conquered by local heroine Vicky Coren for a cool half million, but there were nearly 400 others playing and here is how Stuart outlasted the great Phil Ivey and nearly made the money!
The EPT bandwagon rolled into the Victoria Casino last week, bringing Europe's finest to London, and I popped along to join in the fun.
With the buy-in increased to a whopping £3,500, I decided my only chance of entry would be via a satellite, and took a chance on the £150 multi-table satellite, held on the night before the Main Event. Satellites are a gruelling part of poker, with tactics changed greatly because of the need only for survival, so I was elated at 4am to have sneaked my way through to the Big One.
One of the strangest hands I have played occurred when there were just 15 players left fighting for the 11 seats. I had a stack slightly bigger than average, so was in good shape, but did not quite have enough to just sit back and muck my way into the seats. I found the hand that is the most difficult to play in this crazy satellite situation, a pair of aces!
With a 55k stack, I raised to 16k, and was not best pleased when Paul King pushed all of his chips in, a stack almost identical to mine. An easy decision? Well, no. If I pass, I still have a very good chance of surviving to the seat. A call will guarantee my passage if I win, but will knock me out maybe 20% of the time. I immediately told my opponent what my hand was, so that I did not appear to be slowrolling if I did call after a long dwell! "I have aces too" he replied, a very interesting mistake, because of course a pair of aces is the one hand that has me in almost no danger of going out! Inclined to believe him, I called, and was relieved to survive his actual hand, a pair of queens.
With no rest for the wicked, I was back the following afternoon, with a mixture of excitement and trepidation about taking on Europe's finest. Worse than that, Kenna James, Barry Greenstein, Chad Brown and Shannon Shorr added American presence to the field, but all would be upstaged by one man who had made the trip - Mr Phil Ivey.
My game plan relied on me trying not to be too starstruck; I planned to attack from the off. My 10k starting stack had not changed much after I attacked a few pots with mixed results, but my big hand then came at just the right time. Looking down at a pair of sevens, I decided to try to hit the jackpot against an early position raiser. The flop of K76 with two hearts was lovely to see not only because I hit my set, but because my opponent might well suspect me of having one of the many drawing hands on this kind of flop if I got aggressive. For this reason, I always recommend betting your hand aggressively from the start. Were the flop to come a rainbow J72, then you can afford to slow down a little, but it is rarely wrong in a deep-stacked tournament to jam the pot from the flop with your big hands.
My raise to 1,950 of my opponent's 600 bet was called, and the next card came a lovely ace of clubs. None of the drawing hands were helped, and there was every chance that an AK had just become two pair. My opponent had a long think about my 3,600 bet, before putting the rest of the chips in, and I was delighted to see his A7 for two pair. With no ace coming on the river, I was overwhelmed to have an early 21k. It would usually be the correct plan with this kind of stack to try to bully the table, but I knew this table was too wise to let a young upstart get away with very much. The big difference at this level of poker is that, where many players would flat call a raise, the best players will re-raise, giving you a real decision.
A tough game ensued, and I made a bad mistake with a pair of queens. Facing a raise of 900 from under the gun, I elected to re-raise to find out where I stood. I did find out, as my opponent quickly came back over the top, and showed me his aces when I passed. I had lost not only 3,000 chips, but the opportunity to crack the aces in a very big pot. The atmosphere around me buzzed, with interest in the big players at most of the tables, and Harry Demetriou was an unlucky early exit, having lost four sizeable pots in a row.
In a tough game of raises and re-raises, I decided that the key to survival was to stand up for myself. A rare battle of the blinds saw me holding 96o, and, feigning strength for later in the hand, raising 1,000 from the big blind. A flop of 887 looked good for me, but my 2,000 bet was check raised to 5,000. I felt that the check raise from my Irish opponent had come a little too quickly to be strong, and, hiding a deep intake of breath, pushed all of my chips into the middle. My opponent passed, and I felt in this situation that there was real value in showing - not to put anyone on tilt, but to let opponents know that I was not to be pushed around. In this kind of game, the possibility of being re-raised a little less is a valuable one.
Throughout this time, I had had a series of confrontations with Englishman Mickey Cook, in which he had pushed me off a lot of hands, and even joked with me "aren't you going to play with me?" Raising to 2,000, under the gun with KQ of diamonds, he once again raised the stakes, making it 8,000 on the button. Something in his demeanour was not so confident, and he had left me the perfect space for a third move, as a further push from me would leave him with a decision for 24,000, almost all of his stack. The gremlins inside told me to stick around a little longer, but I persuaded myself to be brave, and pushed in the rest of my chips. After five minutes of agony, he made a good decision with 10 10, and we had a rather ridiculous race between the two biggest stacks at the table, KQ vs 10 10. A flop of J 10 9 was even more remarkable! I was elated to see a safe 4 and 5 hit the turn and river.
Slightly dodgy play from me, but I feel that my opponent made an interesting mistake on the hand, one that is frequently seen in tournament poker: The size of the two stacks is the most important factor determining whether any move is a good one or not. It is a bad mistake to leave your opponent "room" to make the third move, as in this case where I had the perfect stack size, enough to give him a genuine decision, but not too much that I was putting in a lot of chips in order to try to win a few. In most cases where two hands are racing - more typically QQ vs AK - whoever has the final "all-in" move has the massive advantage. The real strength of AK is when it is used to try to pick up the pot if the opponent passes, with the fall back of a likely 50/50 race if the opponent calls.
With 62,000 now in front of me, I felt pretty overwhelmed, and tried to relax and take in the atmosphere of the event. The Hendon Mob had made more predictable strong starts, with Barny Boatman finishing the first day with a massive 87,100, bettered only by Norwegian Johnny Lodden's 126,700. I was thankful to let the second half of the players sweat it out on the next day, from which American Chad Brown emerged in the best shape, with 127,800.
I went into Saturday's play trying not to think about the stars and sharks I would have to face, and decided my best form of defence was to attack. This caused a little dent in my stack, as twice short stacks moved all in against my raises, where I had a hand not quite able to call. News soon arrived, however, that perked everyone up. Tournament favourite, Phil Ivey, had exited very early in the day, with two kings unluckily outdrawn by Ashley Harris' AK.
My 50,000 chips soon decreased to 30,000, as Vik Kanwar twice proved the power of the re-raise by making me pass on the flop. I played an interesting pot against Tim Flanders, where my red 55 missed the flop of AJ8, with two hearts. However, when Tim checked the flop and turn, a jack of hearts, I decided to take a 5k stab. He called, as if with a high heart, and we saw a black queen fall on the river. I had decided to give up on the pot, until Tim made a tiny bet of 5,000. This looked very much like a "please don't raise me" bet often seen on the internet, so it seemed his piece of the board was small, but slightly bigger than mine. I made it 25,000 in total, and was dismayed to see him call with an A9, a great call on a three-flush board of AJ8JQ. I was quite clearly outplayed, and misread the small river bet, which Flanders meant as a deliberate invitation to bluff. I tried to remain confident, and emerged happily at the break with 39,000, having been as low as 8,000 in a topsy-turvy ride. Swede Peter Hedlund had staged a remarkable recovery early on the second day, making 15,000 into over 200,000, and himself the chip leader in the process.
The second session of play was quickly becoming the business end of the tournament, with 54 players looking to hit the 32 money spots. I found myself on a new table with American Shannon Shorr, recent winner of the Bellagio Cup, on my right, but felt determined not to be deterred. After two or three tight rounds of the blinds, I felt it was a good time to make my move. With blinds of 1k-2k, Mike Ellis raised to 8,000 in later position, and, before I looked down at my Q10, I knew it was likely that all of my 38,000 chips would be going into the middle. For the second time in the tournament I was made to wait in agony for what seemed like a few minutes, trying to think about anything else to hide my nerves. To my dismay, Mike made the call, and I was surprised to see that he had a hand as strong as AKs. The live cards increased my hopes, but the first card- an Ace- ended hopes for a miracle, and I had bitten the dust. Slightly disappointed, but I had really enjoyed two days of trying to stand up to the best, and was able to watch the event to a conclusion.
Chad Brown and Australian Emad Tahtouh increased in strength, and took the two biggest stacks to a final table that also featured Norway's Jan Sjovic, Swedes Peter Hedlund and Jules Kuusik, Irishman Mike Muldoon, Englishman Sid Harris and the multi-talented local heroine Vicky Coren.
She would grow in stature as others around her fell, and she won a heads-up battle against Emad Tahtouh to gain an amazing victory on her home patch. Many congratulations to her!
The EPT show next rolls into Baden, Austria, where dreams can start afresh.
You can qualify for all EPT events right now after you download Pokerstars