Become a Professional Poker Player with Paddy Power!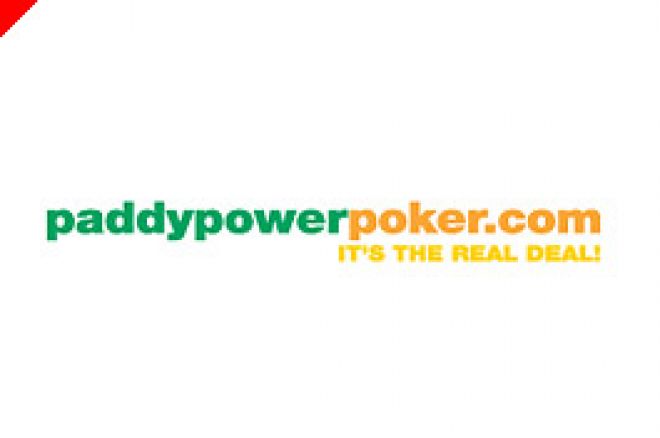 If you are one of the many who dream of living the high life of a professional poker player, with your buy-ins financed by sponsors, look no further! Those innovative Ireland-based people from Paddy Power Poker have the solution!
Paddy Power Poker are offering one lucky player a deal worth an eye-popping $200,000 to become the Paddy Poker Face! This new tournament promotion will run for the next seven months on Paddy Power Poker, and offers a package including salary, tournament buy-ins and expenses. The Grand Final of this event will be held live in the opulent surroundings of the Golden Nugget Casino in Las Vegas on 7th May 2007.
Between now and May 2007, you will have monthly opportunities to qualify through satellites to play an online $600 buy-in grand final with a guaranteed prize package of $12,500. There are several feeder satellites a day where players can qualify for this monthly final:
- Multi-Table Tournaments to Weekly feeders: daily at 1am, 5am, 3pm and 8pm, each are $2 Re-buy events;
- Multi-Table Tournaments to the Monthly final: daily at 10pm; this is a $25 Re-buy event;
- Multi-Table Tournaments to the Monthly final: daily at 8pm; this is a $40 Freezeout event;
- Single Table Tournaments continuously to the Monthly final; these are $70 buy-in events.
Each $12,500 package awards the winning player a seat in the "Poker Face" Grand Final tournament in the Golden Nugget, Las Vegas.
The ultimate winner - the Poker Face - is guaranteed a package to help them turn professional for one year and the $200,000 prize will be split as follows:
- $70,000 salary for a year
- $30,000 travel and accommodation allowance
- $100,000 in tournament entries.
Do not be despondent if you miss out on that privilege at the Final Table for every player there in Las Vegas will receive a $12,500 package to the World Series of Poker 2007 Main Event!
Ed note: Download Paddy Power Poker now to join the road to professional sponsorship!