Paddy Power Poker Gallops Ahead of the Field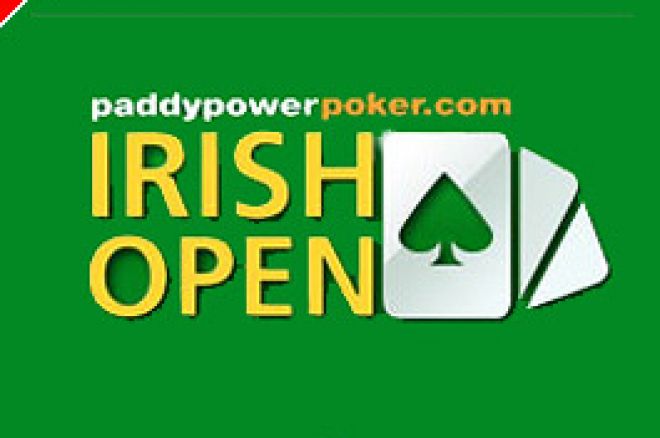 The Stock Market quoted Paddy Power group has announced its interim financial results for the six months to 30th June 2006 with a generally bullish performance across all its sectors. Paddy Power has blazed an Irish trail in the betting markets, being quick on the draw in offering "tax-free" betting ahead of the date of the real introduction of tax-free betting by the Irish Government. However, contained in the company's figures is a particularly shining star – online gaming.
Poker was introduced only in the previous financial year but its impact on the Irish and UK poker scene has been swift and eye-opening. How else do you describe an initiative to hold the inaugural strip poker championships with the world's press pressing flesh to record it for posterity! Then of course the long-standing Irish Open took place under Paddy Power's sponsorship this year with a repeat promise to do so in 2007, this time with a record purse for Irish poker.
Paddy Power has the following to say about its online gaming businesses:
"The online channel also generates gaming revenues from casino products, gaming products and poker. Revenue from these sources, representing the operator's net 'hold' or commission income ('rake'), increased by 75.8% to €12.9m. Growth was achieved across all three product categories, with the growth particularly marked in poker, given it was only launched during the comparative period. Against the more recent trading period of the six months ended 31 December 2005, gaming revenues rose 31.6%.
"Our commitment to poker and the ongoing promotion of our brand led to our sponsorship of the 2006 Irish Open poker tournament. The Irish Open is the longest running poker tournament in Europe, but its 25th anniversary set new landmarks for the tournament as Ireland's first ever guaranteed €1m event and Ireland's largest ever poker event. The final was broadcast live across Europe on Sky Sports and was hailed as a tremendous success by commentators, the poker media and players alike. Plans are already being hatched for next year when Paddy Power will guarantee a €2m event, reflecting both the growth of our own poker business and the poker market overall.
"Product expansion in the gaming area also continued with the launch of 'reverse auctions' in January and online bingo in July. Both these products encapsulate the Paddy Power brand values of fun, fair and friendly and give us particular potential to attract new types of customers to Paddy Power.
"The occasionally 'cheeky' face of our brand was exemplified this summer when we ran the first World Strip Poker Championship with 195 participants in London. On 1 April Paddy Power issued a press release stating we were going to try and break the world record for the largest strip poker tournament. It was an April Fool's joke but within minutes we were receiving phone calls and emails from individuals and organisations from all over the world wanting to know more details about this notional event. That got us thinking......the rest is history!"
Ed note: Strip down to the essentials and claim a $500 bonus when you download Paddy Power Poker