Manchester United's Official Poker Site Built by Playtech

Tony Bromham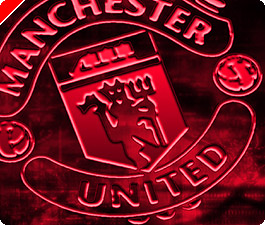 London stock market quoted Playtech Limited, a developer of leading gaming software platforms, has announced the launch of the official Manchester United poker and casino site which has been specially tailored to suit the tastes and needs of the worldwide fanbase of the world's most famous football team.
This development has been conceived following the agreement signed between Manchester United and the UK betting company, Betfred, an existing licensee of Playtech. The tie-up between Betfred and the Red Devils was reported in our sister website Sportsbetting Pokernews on 21st August and sees Betfred, the Manchester-rooted but fast-growing bookmaker led by fanatical Red Devils fan, Fred Done, confirmed as Manchester United's official betting partner for a three year period.
At the time of that deal, Fred Done said:
"This is a dream come true. I've been a season ticket holder at United for 45 years and the opportunity to be an official partner was a deal I could not pass up. I'm a mad Red and have the utmost respect for Sir Alex (ed note: Sir Alex Ferguson, Manchester United Team Manager). This deal is about associating ourselves with the world's best. United are the world's biggest football club. We have some great ideas and lots to offer United fans and if I don't know what they want who will!"
The Betfred deal has meant a rebranding of all the betting kiosks in the Old Trafford stadium and all of the corporate areas. In addition, Betfred will create fans' events during the duration of the deal, including linking up with Manchester United Television (MUTV) to create gaming specials for viewers.
Online, there is now a co–branded Betfred/Manchester United website offering exclusive Betfred gaming including poker, casino and traditional betting. It is this that Playtech is now promoting.
Betfred, which entered the online gaming world in 2005, is now considered to be the world's largest independent bookmaker and the UK's biggest independent high street retailer with over 600 shops, 2,000 employees and a huge turnover of around £1 billion.
The new Manchester United poker and casino sites are powered by the trademark Playtech graphics and boast the unmistakeable theme of Manchester United Football Club intended to impress all United supporters around the globe.
The Chief Executive of Cyprus-based Playtech, Avigur Zmora, said:
"We are very excited by the launch of the new Manchester United gaming site, which was made possible through the official betting partner agreement signed between Manchester United and Betfred. We believe that this partnership will benefit from Manchester United's loyal fans and from Betfred's extensive experience in the online gaming world."
Ed note: The code UKPNEWS gets you an unlimited 10% bonus on deposits and reloads when you download Bodog Poker