Late Night Poker Returns to Channel 4

Paul Sandells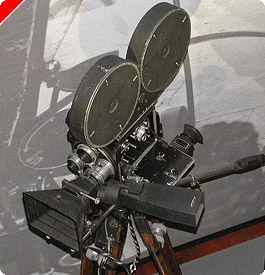 The legendary poker series, which many claimed to help kick-start the poker boom in the UK, is back. Late Night Poker will be screened on Channel 4 this month. Plenty of your old favourites will be taking their seats too.
Ask any of the current crop of young poker stars how they got started in poker and many will reply with "Well, I started watching this TV show a few ago, Late Night Poker..." Late Night Poker was the first to offer under the table cameras, providing viewers with a unique view of the action. With a vast array of personalties on offer each week, the show became a huge success and ran for six series.
The good news is, it's back! We think you'll recognise some of the names and faces too. How does this line-up sound? The Hendon Mob, Marcel Luske, Peter Costa, Tony G, Kenna James, Surinder Sunar and Ken Lennard. Grabbing the mic for his unique style of commentary will be 'The voice of poker' Jesse May. On hand for analysis will be Simon 'Aces' Trumper and Barny Boatman.
The Late Night Poker Masters will also be supported by Late Night Poker Ace 2. In it's second series, sponsored by Party Poker, Late Night Poker Ace searches for the world's best amateur poker player. 32 online qualifiers will try their luck for the title.
Late Night Poker Ace 2 has $50,000 on offer for the winner, The Masters has a more chunky $100,000. Both events have a guaranteed combined $410,000 prizepool.
A PartyPoker.com spokesman said "The gap between the abilities of the pros and amateurs is narrowing all the time. There are some truly remarkable hands, lay downs and table banter in this series."
Victoria Coren is on hand to present the shows.
Ed note: Become a poker ace when you download Mansion Poker and claim a $1000 bonus