New Year Brings New Freedom for Italian Poker Players

Paul Sandells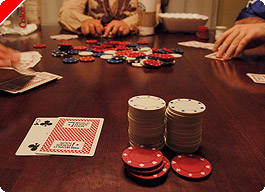 In February this year, the Italian powers that be announced they would block the IP addresses of on-line gaming sites which do not have an Italian gaming license. However, as of January 1st 2007 on-line and off-line gambling and betting activities are going to be regulated in accordance with European laws.
"Decreto Legge 4 luglio 2006 n. 223", better know as "Decree on liberalization", planned and promoted by the former Minister of Industry, Commerce and Handicraft, Bersani and the Minister of Finance, Visco. Article 38 provides some significant changes. Among them include: The deregulation of two kinds of on-line games: ability games and fixed betting activities. The decree will also give the go-ahead for the opening of 7000 new pools offices (for sports betting excluding horse racing) and for 10,000 new bingo halls.
The Italian government should be pleased with the legislation. They stand to earn a 3% "rake" from the deal.
So, from the beginning of January 1st 2007, on-line gambling and betting in Italy, with some restrictions, will be legal! Naturally, this will include Poker and Blackjack games.
The changes in law are expected to lead to a major assault on the Italian market by European betting providers mainly, but not only, through Internet gaming. The most active are Ladbrokes. They have already taken advantage of the market liberalization. Betfair and William Hill are other major names lining up for a piece of the action. European bookmakers, Stanley Leisure were the first to have recourse to the European Court of Justice in order to obtain the permit to offer its services to Italian consumers. Basing on judicial precedents, the Italian government refused to allow foreign companies to organize betting activities in Italy trying, at the same time, to demonstrate that Italians laws were consistent with European Constitution and with the principle of free commerce of services. But, the obscurantist law was in obvious conflict with CE article 49 that forbids restricting the circulation of goods and services.
The Italian government finally decided to take this step in the attempt to boost state finances. The sports betting sector, mainly "Totocalcio" (soccer) and "Totip" (horse racing), produced €255 million in 2006 and it's expected to grow further in the next few years.
Ed note: Enjoy playing poker legally when you download 888 Poker. We've even got a free seat to the Aussie Millions on offer for new players!