Interview with Joe 'The Elegance' Beevers

Paul Sandells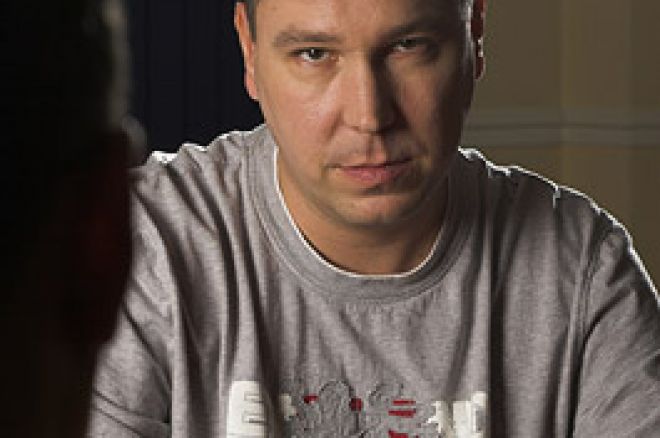 Joe Beevers is seen by many as the figure head of TheHendonMob.com Often smartly dressed, Joe is known as "The Elegance" for his love of sharp suits.
Paul Sandells caught up with him for a chat:
UKPN: Hi Joe, thank you for talking to UK Poker News. It's been a few months now since the Full Tilt Poker deal was announced with The Hendon Mob. How have things progressed so far?
JB: It's all going great. The Mob and Full Tilt is a very natural fit. We have recently launched the Hendon Mob Online Poker League with FTP and the winner will get a $12,000 WSOP package and join the Mob in Vegas. The feedback has been amazing.
UKPN: How does the Full Tilt deal compare with the old Prima Poker sponsorship? Are you working harder? Playing more or less?
JB: It's a very different deal. With FTP we have a share in their long term success which is very exciting. I am picking and choosing my live events more carefully and I'm not playing as much as I did over the last three years. I am still playing most of the major events though.
UKPN: Have Full Tilt provided you with a branded Armani suit yet? ;-)[/B]
JB: The range of FT branded clothing and sports shirts is great but they also provide us with sticky FTP badges that we can put on anything. It's nice because if I want to wear a suit I now can.
UKPN: The Mob, like many UK poker players, made the trip over to Vegas for the WSOP. I note Barny had a cash in the big one. Did The Mobsters have any other results?
JB: We certainly didn't play as many events as we did the previous year. I only played 6 plus the main event and I cashed 3 times, going close but no final tables. I think that Ram spent most of his time on the golf course.
UKPN: Harry Demetriou had a few things to say about Harrahs on THM forum. What did you make of the organisation this time around? [/B]
JB: It was an improvement on the previous year but it's important that Harrah's listen to the players and there were a few things that really do need to be changed. Jesse Jones and the WPA might help get the things done that the players are asking for.
UKPN: Is the WSOP now too big?
JB: The main event is certainly very different to what it was 5 years ago. Too big? Yes and No. Yes because now it's too hard for me to win it and no because the amazing growth that poker has experienced benefits all of us.
UKPN: On to more home based matters. The Hendon Mob seem to be branching out into other areas of business. In particular www.pokermob.com. What can we find at that site?
JB: Pokermob.com is a site that is dedicated to poker content for your mobile phone. There are wallpapers of your favourite players, poker related ring tones (check out the Mad Marty ring tone!) as well as poker games and competitions.
UKPN: In the ever changing world of poker it seems remarkable that The Hendon Mob have stood the test of time so well. Is poker & THM something you feel will always be a major part of your life? Or do you have ambitions to try other things?
JB: Poker is my life and will always be part of it. I had twin daughters, Millie and Lola, in February this year so my priorities and my outlook on life have definitely changed. My family is very important to me.
UKPN: Thank you for your time Joe, all the best for the rest of 2006.
Ed note: Play the stars at the Aussie Millions when you download 888 Poker and qualfy in our freerolls!