Grosvenor Welsh Masters in Swansea 9th and 10th Sept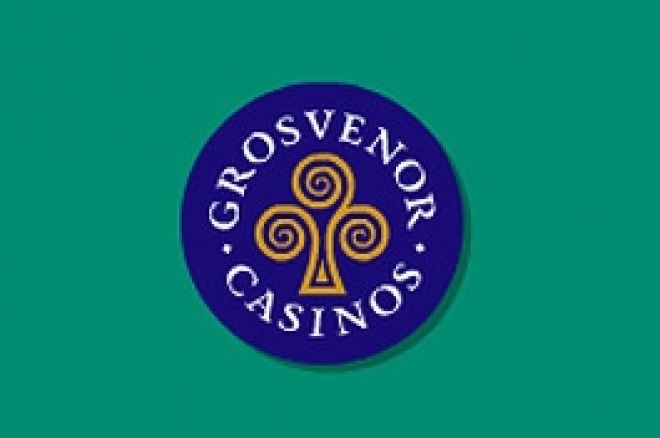 Main Event report
The weekend of this main event showed clearly how crowded the poker festival schedule has become. A £1,000 main event at the Broadway in Birmingham, the star studded EPM event in London both coincided with the latest stop on the Grosvenor circuit and a big forum event in Walsall took away many of the regular festival participants too.
It wasn't a great surprise therefore to see the field for the Swansea Main Event, a £500 double chance freezeout with a 45 minute clock and 10,000 starting chips, comprise just 41 runners made up overwhelmingly of local poker players (including recent Welsh festival winner Ed Aris) fighting over the £8,000 first prize.
Early leaders included Robert Romanello, who finished in the top 350 of the WSOP main event, Martyn Cavanaugh and serial Blue Square online qualifier John Exley before Ian Herbert moved through the field to assume a chip lead that was to last to the end of the first day.
The final table was formed a few hours into the second day. Ian Herbert had maintained his chip lead with 103,000 chips ahead of Alan Morgan 79,000 chips, Alan Davies 73,000 and the remainder of the runners below 50,000 chips. Two of the nine runners hailed from Cardiff, the others were Swansea locals.
The final started briskly and three shorter stacks departed on consecutive hands with Mike Williams losing a race with AQ to Morgans' pair of tens followed by N Jasim running a piar of deuces into Herbert's pocket Aces and A Hughes failing to beat Nick Romanello's Jacks with Ace King.
Ian Herbert meanwhile began to struggle. He lost a series of pots to John Marles and Alan Morgan in the next hour and soon departed in sixth when pushing with KJ and being called with KQ behind him. When Morgan found himself with AK against Marles AA all in pre flop he left the competition in 5th and made John Marles chip leader with 160,000 chips having started the final table 5th in chips.
The final four battled on, Marles, Davies, Romanello joined by shortstacked Jamie Gubb who qualified for the event by winning a £50 one table satellite. Gubb att his point began to play himself into contention doubling up thorugh Davies twice and reversing the chip situation leaving Davies shortstacked.
Davies then was out in 4th, losing with his pair of tens being out drawn by Romanello's AJ hitting a flush. The final three players then negotiated a deal for £5,000 each and they played on for the trophy. Romanello was third when he found himself all in with 86 on a 8,5,7 flop against Marles with K8, no help arriving and heads up Marles triumphed over Gubb with Gubb's 33 no match for Marles' QQ.
Ed note: Fancy $1,000? Then download Mansion Poker and grab an exclusive bonus up to $1k!